Lenovo  announced the Lenovo C100, a stylish and affordable addition to its range of all-in-one PCs. Boasting a two-inch screen depth and slim-line design, the C100 integrates the traditional tower desktop, screen with a camera, speakers and microphone into a compact form factor that is easy to set up and is a good fit anywhere in the home. Designed to provide consumers with a fun digital home experience, the C100 comes with an 18.5 inch, 16:9 aspect ratio widescreen and software features for added reliability such as the Lenovo Rescue System that lets users easily restore and recover valuable data with the touch of a button.
Lenovo is expanding its all-in-one desktop PC portfolio to provide consumers more choice with the new C100.
The traditional desktop form factor has evolved as consumers enrich their digital lifestyle with multimedia and content generation. All-in-one PCs have become an increasingly popular choice for consumers seeking a complete PC solution. Lenovo offers two all-in-one product lines targeting different consumer needs for the digital home. The A Series highlights sophisticated style while the C Series delivers a great digital home experience and reliable PC.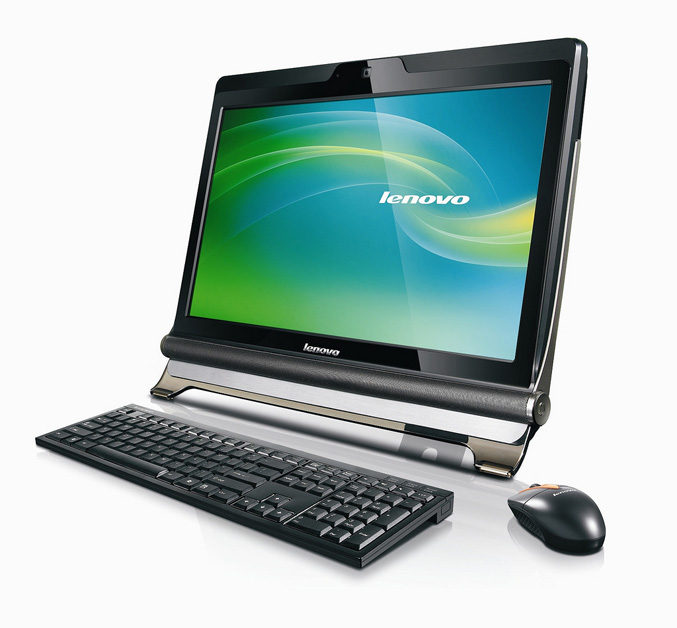 The Facts
Analyst firm IDC expects there to be significant opportunity in the all-in-one desktop sub-form factor category. IDC forecasts all-in-one worldwide shipments to have a compound annual growth rate of 9.1 percent from 2008-2013. For the U.S. market, IDC forecasts the all-in-one category to be the fastest growing segment for desktop PCs with a compound annual growth rate of 12.4 percent from 2008-2013.
"Packed with cool experiences and available at a very affordable price, the C100 expands Lenovo's consumer offering for the fast growing all-in-one market segment," said Dion Weisler, vice president, Business Operations, Lenovo. "The C100 is simple to set up and easy to use, ideal for those seeking a convenient way to enhance their digital lifestyle."
The Lenovo C100 Key Features Include:
Attractive slim-line design: Compact dimensions of 18.5 inch x14.5 inch x 4 inch, featuring an 18.5 inch, 16:9 widescreen and two-inch screen depth design.
Intel Atom Core™processors: Available with Intel Atom 230 single core or Intel Atom 330 dual core options for fast and powerful operations.
Easy to access multimedia: DVD burner/reader and four USB ports.
Security and peace of mind: The C100 comes with the Lenovo Recovery System including OneKey™ Antivirus and OneKey™ Recovery that scans for viruses before entering Windows and effectively recovers and restores corrupted data.
Additional details for the Lenovo C100 all-in-one desktop can be found on www.lenovo.com.
Pricing and Availability
The Lenovo C100 all-in-one desktop will be available starting September 16th at retailers and www.lenovo.com. The C100 starts at $399.
Source: Lenovo