Currently the Radeon HD 7750 is nothing special as a video card and it has never been even a few years ago when it was released as a budget-oriented mainstream card. Yet, despite this the Japanese video card maker IGAGURI has released a new version of the HD 7750 in Japan. This company is known for releasing newly-made video cards with older GPUs but the new HD 7750 comes with an unusual feature – it has six Mini DisplayPort connectors in the back and no other connectors whatsoever!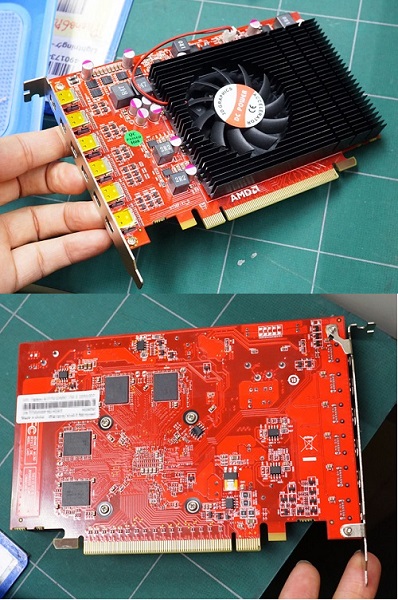 The new Radeon HD 7750 comes with 2 GB of VRAM and supports PCI-E 3.0 x16. The card measures 168 x 110 x 20 mm. While the 3D performance of the card is not groundbreaking, each of the six Mini DisplayPort connectors supports a display with a resolution of up to 2560 x 1600 pixels. This video card is now available in Japan where it sells for around USD 350.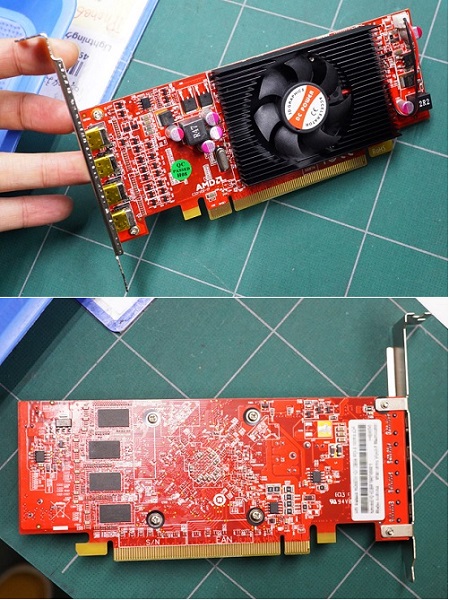 Along with the unusual Radeon HD 7750, IGAGURI has released a similar Radeon HD 6570 video card, which comes with only four Mini DisplayPort connectors. Thanks to this the card supports up to four displays with resolutions of up to 2560 x 1600 pixels. The card is low profile and comes with 1 GB of VRAM as well as support for PCI-E 2.1 x16. The new Radeon HD 6570 measures 166 x 65 x 20 mm and sells for around USD 180.
Source: IGAGURI