Noctua has presented two new CPU coolers that carry the NH-D15S and NH-C14S brand names. Both products come with high-quality components and 140 mm cooling fans for high CFM, lower noise and lower power consumption.
"140 mm coolers have become the default choice for enthusiasts who seek superior cooling performance for overclocking or near-silent operation, but these tend to block the top PCIe slot on many current motherboards," says Mag. Roland Mossig (Noctua CEO). "With the NH-D15S and NH-C14S, we've updated our successful 140 mm dual tower and top-flow coolers with asymmetrical layouts that ensure the best PCIe compatibility."
The NH-D15S CPU cooler is a high-performing single fan version of the elite-class dual tower NH-D15 CPU cooler, while the NH-C14S retires the older NH-C14 cooler. Both coolers come with an asymmetrical design that prevents blocking the top PCIe slot. The NH-D15S keeps the top PCI-E slot on most microATX and ATX boards clear and guarantees 100 per cent memory compatibility with memory modules that are up to 65 mm tall. You can even add a new 120 mm or 140 mm cooling fan to the NH-D15S to get even better performance.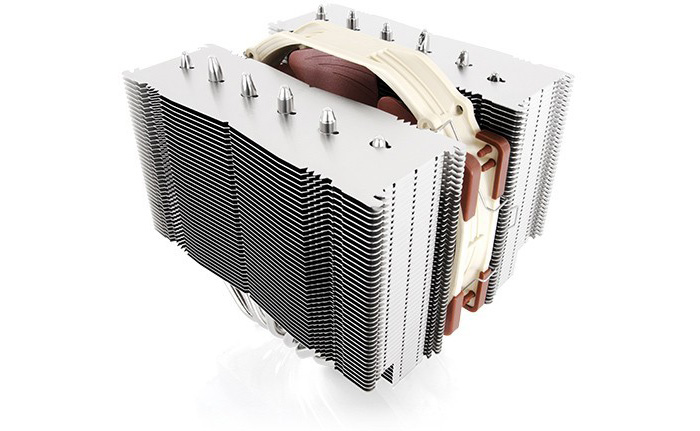 The NH-C14S has support for one CPU cooler only but thanks to its asymmetric design you won't have problems with memory modules that are up to 70 mm in height. The only thing you have to do is install the cooling fan on top of the fins. With the fan installed under the fins the total height of it is only 115 mm, which allows users to install it in HTPC computers as well. Needless to say both coolers support all modern Intel and AMD chips and offer Noctua's SecuFirm2 multi-socket mounting system, Noctua NT-H1 thermal compound, low noise adaptors and 6 years of warranty.
The NH-C14S sells now for USD 74.90/EUR 74.90, while the NH-D15S will be available next month for a price of USD 79.90/EUR 79.90.
Source: Noctua