CPU coolers are an almost mandatory component in all modern computers. Sometimes you could also see liquid cooling, but its higher price limits it to enthusiast computers. For all average and budget PC the solution is air cooling.
So far so good except for one thing – air cooling needs fans and fans create noise. NOFAN has been thinking over the issue and this is why the company now reveals a new high end fanless cooler designed for all modern PC processors including the fresh new Intel Ivy Bridge processor.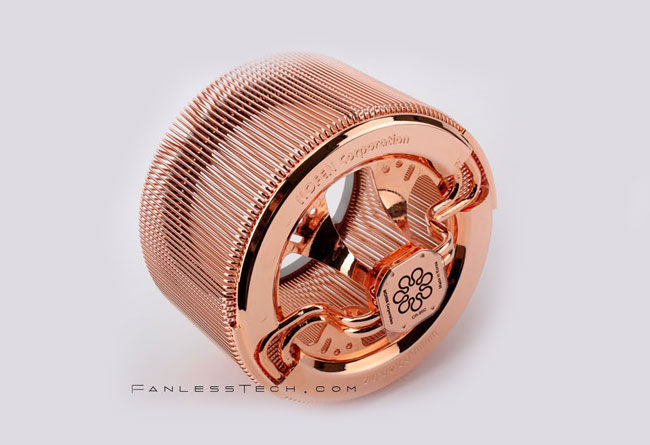 The new fanless NOFAN CR-95C cooler uses neither liquid nor fans – instead it relies on the conductive properties of its design and the copper used in its construction. Its NOFAN creators also say that the CR-95C cooler can cool CPUs with up to 100 watts of TDP with no need of a fan.
The NOFAN CR-95C will be commercially available this June but pricing right now is unknown.
(picture courtesy of fanlesstech.com)
Source: Geeky Gadgets