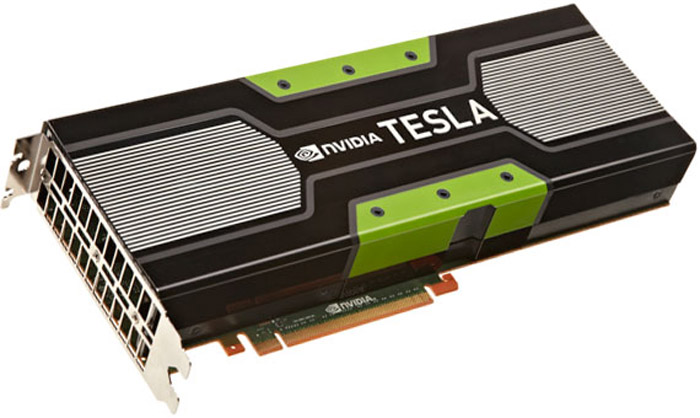 It took NVIDIA just a day to strike back at AMD's release of the FirePro S10000 professional graphics card – the US graphics chipmaker has just unveiled the Tesla K20X professional graphics card.
The new NVIDIA product targets supercomputers, high-end computers and servers and upgrades the current Tesla K20 generation. The new Tesla K20X has 14 SMX units for a total of 2688 CUDA cores, 6 GB GDDR5 memory and low power consumption that reaches just 225 watts. For instance, AMD's FirePro S10000 consumes 375 watts of power.
Tesla K20X also offers 1.31 TFLOPS of double-precision power and nearly 4 TFLOPS of single-precision power, which is nearly 14 per cent better than the older Tesla K20 generation.
In the USA the NVIDIA Tesla K20X will sell for USD 5160.
Source: NVIDIA