Samsung recently released an updated line of Series 9 ultrabooks and now's time for the All-In-One PC Series 9 line to get a new member.
The new Samsung All-In-One PC comes with a product number of 900A7A and strongly resembles the Samsung Series 7 T27B750 display. The most striking new feature is the support for 3D and all this on a 27-inch display. The screen also comes with 1920×1080 resolution but will likely be just TN with support for 1080p. Other specs include a quad-core Intel Core i7-2600S processor at 2.80 GHz (3.80 GHz with Turbo) with 8 MB of L3 cache, 8 GB of DDR3 memory, AMD Radeon HD 6730M graphics card with 1 GB of GDDR3 memory, 1 TB hard drive and a Blu-Ray optical drive. Bear in mind however that the specs are preliminary with no official confirmation on anything. Other expected goodies are HDMI, USB 3.0 and a web camera.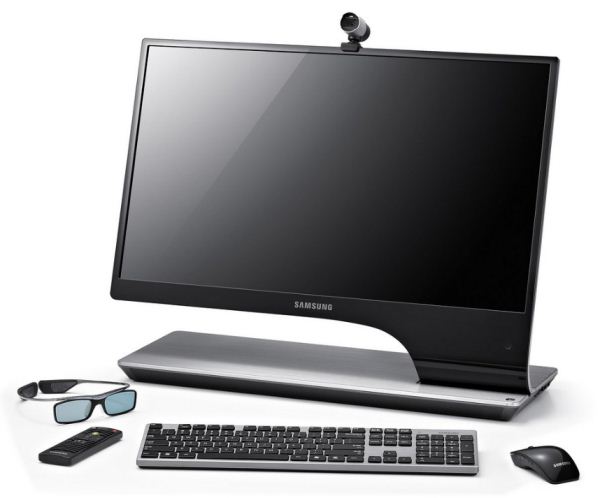 The new 900A7A model is best used as an HTPC due to the fact that it has a built-in TV tuner and Blu-Ray. This is also because the built-in graphics card is not a powerhouse as it comes with only 480 stream processors at 725 MHz and simple GDDR3 memory.
The only big problem with the new Samsung Series 9 All-In-One PC is the price. It will be launched in South Korea with a price of nearly 2359 USD. In the USA the new PC should cost around 2000 USD given the 10% VAT tax found in South Korea.
Source: Anandtech