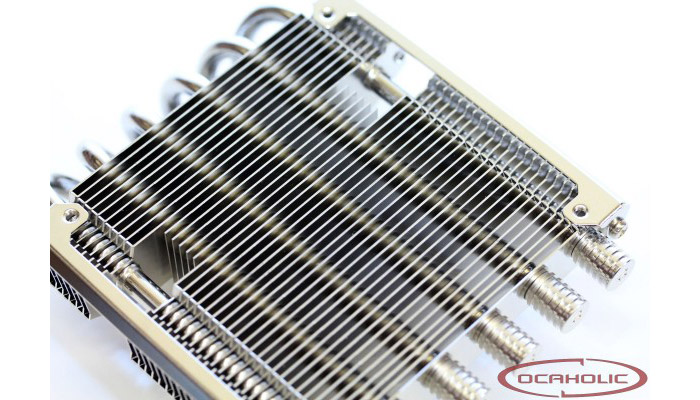 Cooler maker Thermalright has decided to create a bigger sibling of the AXP-100 CPU cooler. Not surprisingly the new company product will be known as AXP-200. The new CPU cooler will be similar to the original AXP-100 but will be a bit bigger measuring 153 x 140 x 60 mm and weighing 475 grams.
The AXP-200 will be based on six 6 mm thick heat pipes that originate from a nickel-plated copper base. The heat then gets transferred to 48 aluminum fins with a spacing of 2 mm. A 140 mm cooling fan then cools the fins (likely the company's TY-140 cooling fan will do the job) but if you use a CPU with TDP of 35 watts then you can make do without a fan.
The release date and the pricing of the AXP-200 are still unknown.
(picture courtesy of Ocaholic)
Source: Thermalright