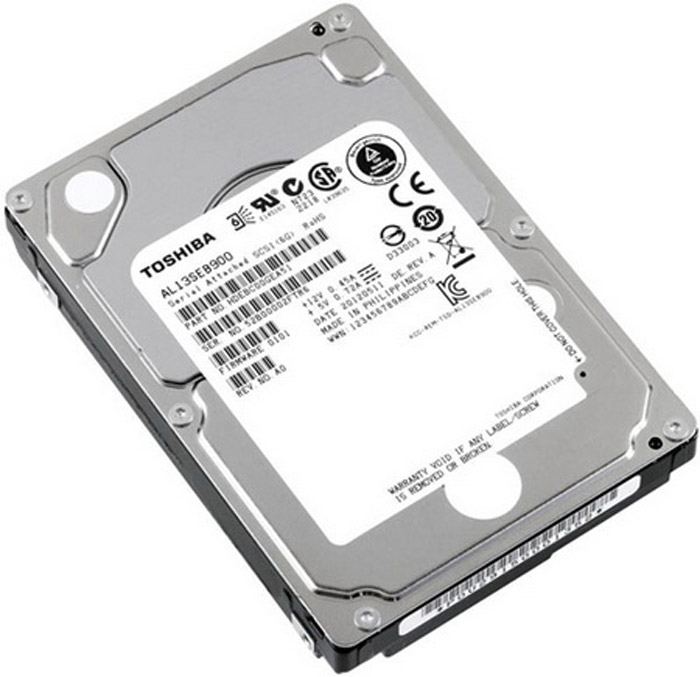 Toshiba has officially started sales of its corporate-class SlimFITT 2.5-inch hard drives that boast improved stability and reliability.
The new drives measure 101.6 x 147 x 26.1 mm and are designed to work with critical data. Available in 300 GB, 450 GB, 600 GB and 900 GB models, the Toshiba SlimFITT drives spin at 10 500 rpm and support the SAS 2.0 interface (6 Gbit/sec) and the Dual-Stage Head Positioning Actuator technology that increases hard drive head precision. The 2.5-inch drives can also be installed in regular 3.5-inch racks if such need arises.
Toshiba also says the new SlimFITT drives boast 30 per cent higher data transfer speeds with power consumption staying between 2.7W and 4.7W.
Pricing is unknown.

Source: HWP.ru