Here's some more information on the upcoming Windows 8 OS – Microsoft has released the first pictures of the upcoming retail box versions of the operating system with the software giant saying this will be the final art design.
So far the box art of Windows 8 and Windows 8 Professional has been revealed. When looking at the retail boxes you'll see the new Metro style with some artistic geometric forms. Moreover the Windows 8 box has a white background with the Windows 8 Pro retail box showing a black background.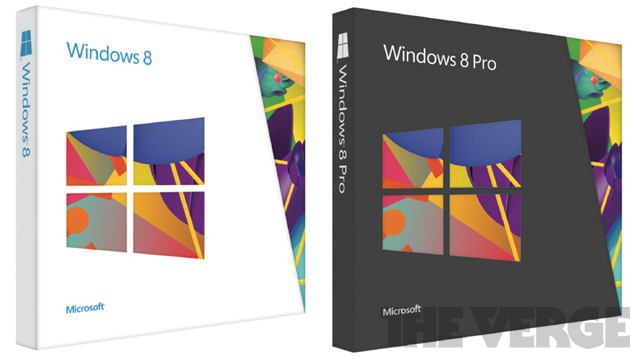 The new Windows 8 operating system is now in RTM stage and will become widely available on October 26 this year.
(picture courtesy of The Verge.com)

Source: Guruht.com