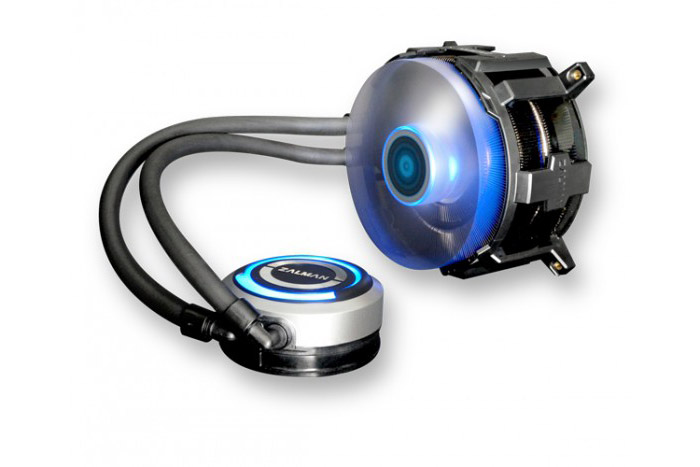 The acclaimed Korean maker of cooling solutions Zalman has introduced the Reserator 3 liquid CPU cooler. The interesting thing about this one is that it is the company's first cooler that makes use of a refrigerant based on nanofluids.
This advanced technology works by mixing nanoparticles with fluids in order to increase the overall cooling performance. Zalman claims that the Reserator 3 is the world's first liquid CPU cooler with such a technology although the cooler also comes with a dual-radial radiator to help with the cooling.
The Reserator 3 consists of an inner radiator and an outer radiator that wrap pure copper fins around a heatpipe that runs along the length of the circular design and back. This is what Zalman calls "quadro cooling path" since there are two pipes that make two trips to dissipate heat.
The new Zalman cooler also includes an integrated water pump, VRM (voltage regulator module) cooling, and a blue LED fan (users can install a secondary fan if needed). Zalman promises the Reserator 3 is very easy to install and maintain.
Unfortunately the release date and the pricing are unknown.
Source: Zalman