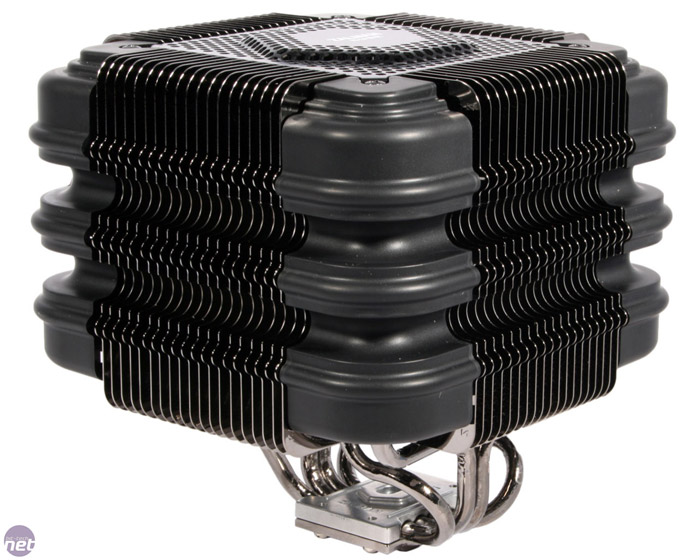 The famous South Korean company Zalman has started the sales of its new noiseless CPU cooler – the FX100.
The new Zalman product strikes with its unusual cube-shaped form and is capable of passive operation. The entire fan measures 156 x 156 x 157 mm and weighs 770 grams, which includes four copper heat pipes that directly touch the processor. The FX100 also has six more pipes that connect to the first four at different levels of the cooling fan. The FX100 heat sink itself is built from six autonomous sections that consist of aluminum fins (four sections with 20 fins and two with 24 fins), a nickel-plated copper base in black pearl color, plastic corners and a decorative metal mesh top. In case you need active cooling you can attach a 92-mm cooling fan via two brackets.
The new Zalman FX100 is compatible with the Intel LGA 2011/1366/1156/1155/775 sockets and the AMD AM2/AM2+/AM3/AM3+/FM1/FM2 sockets. While working in passive mode the FX100 can cool chips with TDP of 95 watts and active mode can take care of processors with TDP of 130 watts.
The Zalman FX100 is available now for a price close to USD 100. The retail package also comes with Zalman ZM-STG2 thermal paste to help with the CPU cooling.
(picture courtesy of bit-tech.net)
Source: Zalman