ZOTAC International has announced a new budget oriented NVIDIA graphics card – the GeForce GTX 560 SE – that will give gamers stunning 1080p gaming and DirectX 11 visual effects for a low cost.
"1080p resolution displays and Microsoft DirectX 11-enabled titles are affordable and become quite popular among gamers. Our new ZOTAC GeForce GTX 560 SE provides an excellent value for gamers that want to get their feet wet with 1080p and DirectX 11 gaming," said Carsten Berger, marketing director, ZOTAC International.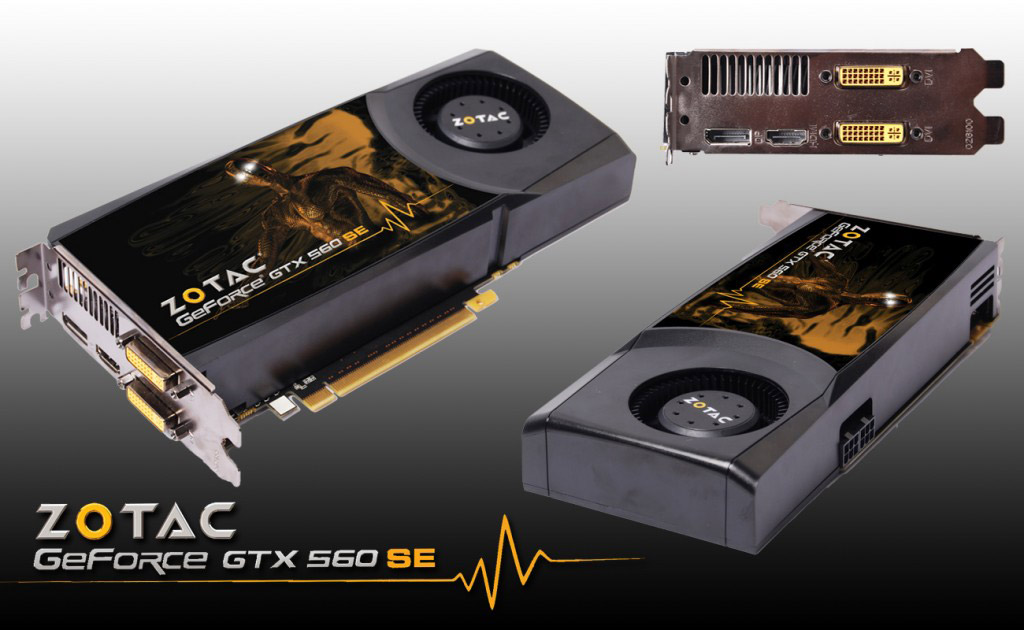 The new ZOTAC GeForce GTX 560 SE graphics card arrives with 1 GB of on-board GDDR5 memory at 3828 MHz, accessed via a 192-bit bus, 288 unified shaders, running at 1492 MHz and a GPU core, running at 746 MHz. The video card also sports Dual DVI, HDMI & DisplayPort outputs, support for Blu-Ray 3D, hardware-accelerated Full HD video playback, DirectX 11 support and loss-less audio bitstream capability.
It's time to game with the ZOTAC GeForce GTX 560 SE.
Source: Hardwarecanucks.com