Gaming peripherals specialist Razer, unveils a new portable device, but this time it isn't a new hitech gaming accessory, but entirely new product that is aimed to bringing traditional PC desktop gaming to a portable form factor.
The Razer Switchblade was created in collaboration with Intel and is powered by Atom processor. With its innovative design, Razaer is trying to replace the traditional mouse and keyboard interface with an ultra-sensitive multi-touch screen, dynamic tactile LCD keyboard and an intelligent user interface that can adjusts the configuration and key layout on-the-fly based on game content and user requirements.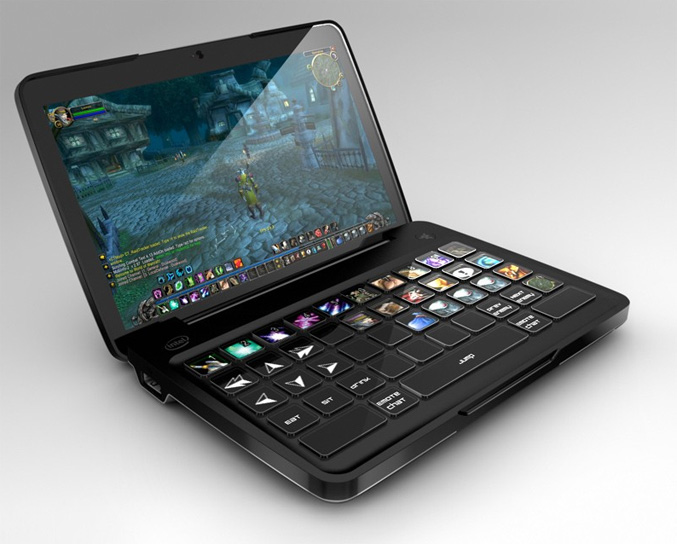 Razer's concept device measures 172 x 115 x 25 mm, packs a 7-inch multi-touch display, 128GB SSD,WiFi, 3G connectivity, an USB 3.0 port,a mini HDMI port  and runs Windows 7 with custom Razer UI.
"The main problem with mobile PC gaming so far is that no one has been able to port the full mouse and keyboard experience onto a small size portable solution," said Min-Liang Tan, CEO and Creative Director, Razer. "By combining adaptive on-the-fly controls and display, we managed to maintain the full tactile keyboard in a miniature computer while saving valuable screen estate."
The Switchblade looks awesome, but unfortunately its just concept,  so the final device may has different hardware configuration or even looks different. Stay tuned for more info…