Strengthening its external storage portfolio for small business Seagate  announced three additional BlackArmor ® product offerings: the BlackArmor ® NAS 220 storage server, the BlackArmor ® WS 110 external drive workstation and the BlackArmor ® PS 110 portable drive. Joining the existing network attached storage line up – the BlackArmor ® NAS 440 and BlackArmor ® NAS 420 storage servers – these new solutions share the same suite of robust backup applications for business professionals and home office use.
"In challenging economic conditions, small businesses are demanding that high-quality, integrated, reliable IT solutions be delivered in economical packages," said Ben Woo, vice president, Enterprise Storage Systems Research, IDC. "Providing the flexibility to choose from an array of solutions that support current needs and provide a strategic growth path with minimal additional investment will be very appealing to this market segment."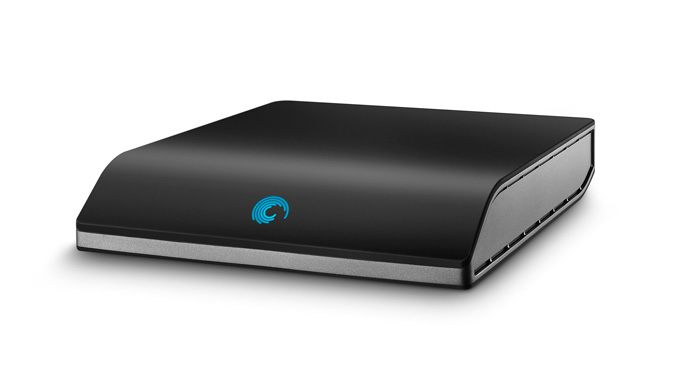 Security, Accessibility and Peace of Mind
With features like automated full-system backup and SafetyDrill+™ software , a bare metal recovery feature, the BlackArmor family of storage solutions delivers enhanced data protection. Since BlackArmor external drives automatically create an exact copy of everything on your PC, SafetyDrill+ software is ready to restore your entire system if a data disaster such as a virus attack, hardware failure, or PC crash were to occur. SafetyDrill+ software comes preloaded on all BlackArmor products and does not require any additional installation. For increased data protection of backed-up files, the software also features an AES 256-bit government-grade encryption.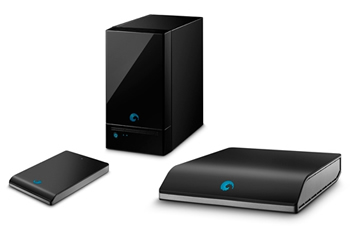 "For over 30 years, Seagate has been the trusted provider of reliable storage technology to companies of all sizes," said Terry Cunningham senior vice president, Seagate Branded Solutions and i365. "The BlackArmor family of products gives small businesses, those with home offices, and more advanced recreational users an easy-to-use yet robust storage solution at an affordable price point."
Additions to the Seagate BlackArmor family:
* BlackArmor NAS 220 Storage Server : Delivering centralize network storage and secure remote access in a compact design, the BlackArmor NAS 220 storage server is a small-business-specific network attached storage solution designed to provide data protection for up to 20 PCs¹. With up to 4TB of shared storage capacity, the BlackArmor NAS 220 storage server can meet the needs of small offices and self-employed professionals as well as home networks.
* BlackArmor WS 110 Workstation External Drive : For small office, home-based professionals or remote staff, the BlackArmor WS 110 external drive is a powerful, complete and secure direct attached external storage and backup solution. The dual interface of eSATA and USB 2.0 provide quick access to data. With a piano black enclosure, the BlackArmor WS 110 external drive is designed to lie flat or stand vertically to blend seamlessly into a work environment.
* BlackArmor PS 110 Portable Drive : With the BlackArmor PS 110 portable drive employees who travel with business critical files can do so with the peace of mind that their backed-up data is protected. The business-grade backup application coupled with a reliable Seagate hard drive in an exceptionally slim, 12.5mm package, which makes the BlackArmor PS 110 portable drive a powerful storage solution for traveling professionals.
Availability and Pricing
All products can be purchased through channel partners and select retailers at the following manufacturers' suggested retail prices (MSRP):
* Available in late July, Seagate BlackArmor NAS 220– $449.99 for 2TB and $699.99 for 4TB
* Available now, Seagate BlackArmor WS 110–$159.99 for 1TB and $309.99 for 2TB
* Available now, Seagate BlackArmor PS 110–$159.99 for 500GB
Source: Seagate