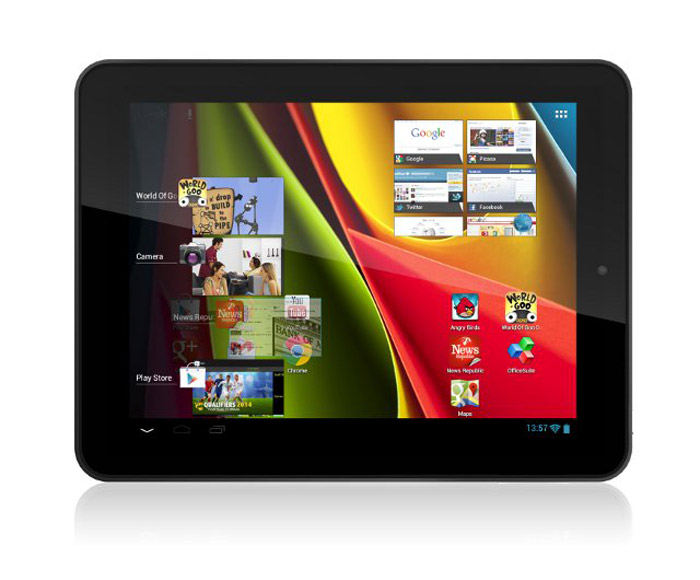 The French consumer electronics company Archos has come up with a new Android-based tablet – the 80 Cobalt. The device measures just 12 mm thick and weighs 470 grams.
On the outside you will see an 8-inch display working at 1024 x 768 pixels, a 2 MP rear camera, 0.3 MP front camera, USB 2.0 ports and a microSD card slot that supports cards with capacities of up to 64 GB. On the inside the 80 Cobalt tablet relies on a 1.6 GHz dual-core processor, a quad-core GPU, 1 GB of RAM, 8 GB of flash storage, Wi-Fi and Android 4.0 Ice Cream Sandwich.
So far so good – except that pricing and availability still have to be announced.
Source: Ubergizmo