Today all the hype is about the iPad, Kindle Fire, Nexus 7 or Samsung's tablets. Still there's a large number of customers who only need a budget-friendly tablet without a bunch of nice but expensive extras. Thanks to the French company Archos such users can now get the Carbon 97 – a nice but budget-price tablet.
As the word "budget" suggests the Carbon 97 does not aim at competing with the iPad and the like. Instead it tries to offer power at a budget price and it does deliver – running Android 4.0 Ice Cream Sandwich, the Carbon 97 comes with a 1 GHz single-core processor and 16 GB of internal storage memory that can be expanded to 48 GB via a microSD card. Unlike the Nexus 7 for example, the Carbon 97 includes a back-facing camera and features a mini-HDMI port for connecting to you HDTV.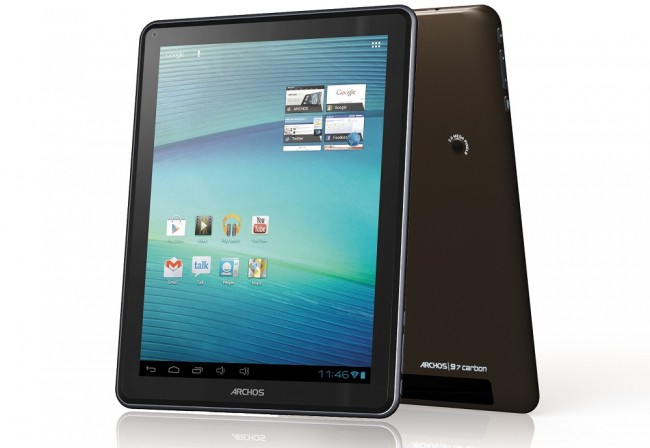 The Carbon 97 is now available for just 250 USD and if you use the discount code "MAC45Z" you can get it for just 230 USD.
Source: Droid-Life.com