The German tech company Novero has introduced a rather interesting device that combines characteristics of both tablets and laptops.
The novelty is called Solana and according to Novero it is a "lightweight, laptop/tablet hybrid". Solana comes with a 10-inch display with a flip-rotating design and what's really amazing is that it can also switch between Windows 7 and Windows 8. Android is also fully supported.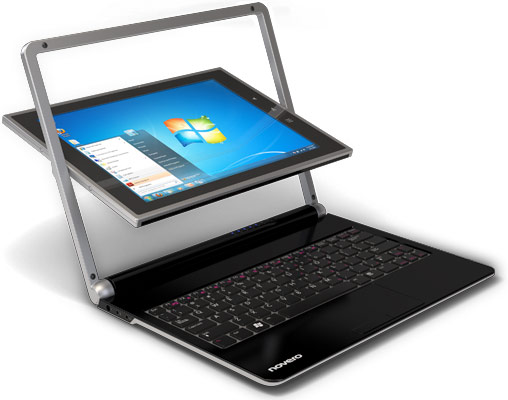 Solana is powered by a dual-core Intel Atom processor and boasts 3G WWAN, Wi-Fi, Bluetooth, a built-in video camera, speakers, a six-row keyboard and a multi-touch pane. Storage is provided by a 64 GB or a 128 GB SSD and there's an additional microSD card slot.
Retail price starts at 699 USD.
Source: Hot Hardware