Samsung Electronics is definitely determined to compete with Apple' iPad at all cost.
The Korean company has announced that it is currently working on a new 11.6-inch tablet that is to directly challenge Apple's iPad. The new device will be powered by Android 4.0 Ice Cream Sandwich and will come with an incredible resolution of 2560×1600. The main goal of Samsung is to have a digital weapon against Apple's Retina.
While the Retina display packing iPad 3 is expected to be released sometime in 2012, Samsung will try to beat Apple by releasing the new tablet in early 2012, likely at Mobile World Congress next February.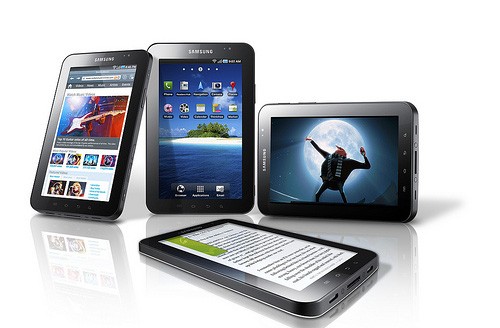 The new slate will also be much smaller when it comes to the bezel compared to the current Samsung Galaxy Tab 10.1 model but the device will maintain its dimensions due to the larger screen.
Hardware specs are not known for sure but the new tablet is expected to include a 2 GHz dual core Exynos 5250 processor that is capable of offering such high resolutions along with some 3D capabilities.
Source: techdigest.tv