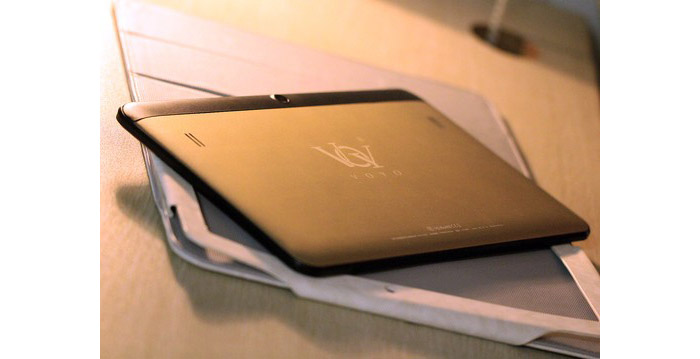 The not so familiar tablet maker Voyo hails from China but despite its somewhat obscure name the Chinese company has a super weapon in its hands – perhaps the world's most powerful 11.6-inch tablet – the Voyo A15.
The specs of the new tablet are simply impressive – the Voyo A15 comes with the powerful Exynos 5250 chipset, a dual-core ARM Cortex-A15 processor at the amazing 2 GHz, ARM Mali T-604 GPU, 2 GB of RAM, a 11.6-inch 1080p display, two 2 MP front and rear cameras, HDMI and USB 3.0 ports and Android 4.2.2 Jelly Bean.
Not impressed yet? Then listen to this – the specs of the Voyo A15 finish with a 11 000 mAh battery and an extremely low price – the 16 GB model sells for USD 256.68, while the 32 GB costs USD 276.68. Now this must impress you, finally!
Source: VR-Zone