Windows 8 Consumer Preview now available for download

Microsoft has made a new important step towards the launch of the upcoming Windows 8 operating system with the release of Windows 8 Consumer Preview.
The official release took place at the Mobile World Congress in Barcelona, Spain where Microsoft held a special event dedicated to Windows 8. The release of Windows 8 Consumer Preview comes about 6 months after Windows 8 Developer Preview was released last fall. According to Microsoft the new Consumer Preview version has more than 100 000 changes compared to the Developer Preview.
The event gathered huge interest due to the fact that the Consumer Preview version is likely the one that will debut later this year as Windows 8. Of course Microsoft reserves the right to fix newly found bugs and add features until the official release – but the important Windows 8 Consumer Preview features are very likely here to stay.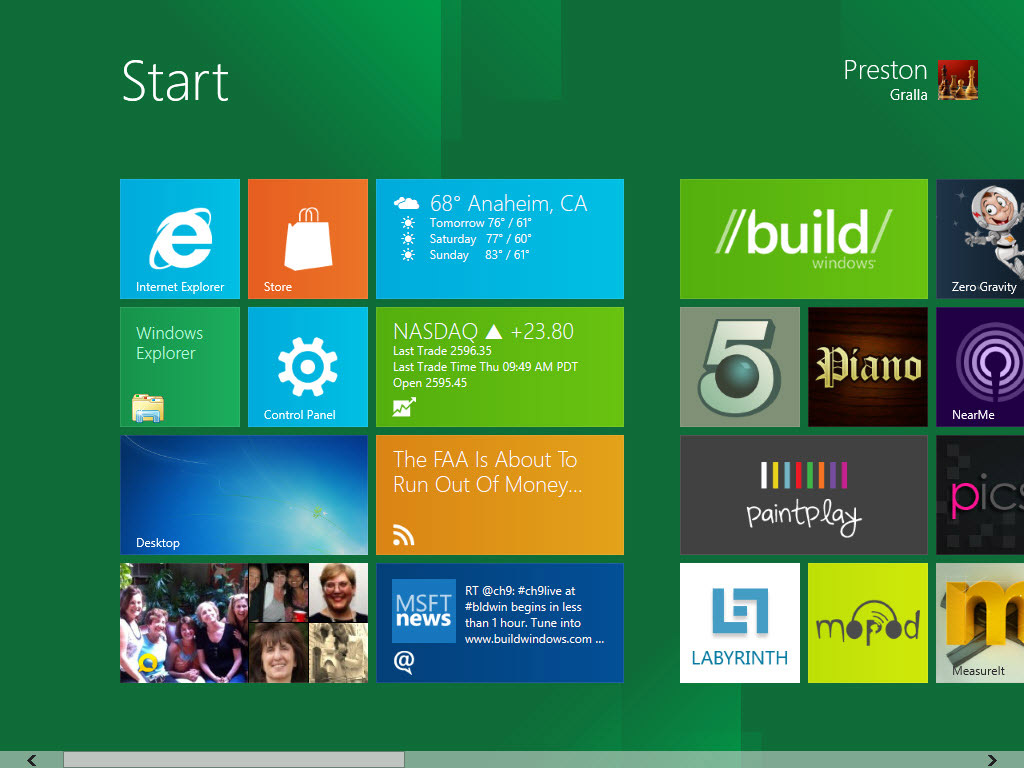 The most important new feature to the Windows 8 OS is the addition of the Metro user interface, already seen in the Windows Phone mobile OS and specifically designed to work with tablets. Microsoft has clearly stated in the past that Windows 8 and especially the Metro interface target tablets first and then PCs but claims that PC users will also enjoy the new user interface. There's also the new Windows Store that will allow you to get paid or free Metro UI applications and support for touchscreen monitors that will let you interact with your PC in a completely different way (given you have a touchscreen monitor or a tablet). In addition Windows 8 allows you to access the Microsoft cloud computing services and use the new Internet Explorer 10 Platform Preview 5 – a still unfinished prototype of IE 10 that will ship with Windows 8 later this year.
Another positive feature of the new OS is that it does not require new hardware as was the case for most of us with Windows Vista – Windows 8 requires the same hardware that Windows 7 needs to run and since many of us already have Windows 7 PCs this is a true promise for a painless upgrade. Windows 8 Consumer Preview also runs great on older PCs – in order to get the new trial OS up and running you need a 1 GHz 32-bit/64-bit processor, 1 GB RAM for the 32-bit version and 2 GB for the 64-bit version, 16 GB of HDD space for the 32-bit version and 20 GB for the 64-bit version, a videocard that supports DirectX 9 and has at least 128 MB of video RAM and a 1024×768 pixel resolution monitor. The only catch is that you need a monitor with at least 1366×768 pixel resolution to use the Snap feature and see Metro UI in all its glory and an Internet connection to use the online features (such as Windows Store) but other than that the system requirements are more than manageable.
The new Windows 8 Consumer Preview is available for download free of charge at Microsoft's web site.
Source: PCWorld.bg