In the computer chassis industry, Thermaltake is well-renowned for their professional engineering and high-performance products. When designing the Element G case, Thermaltake engineers opted for a classic, yet dramatic look with the option to switch on a variety of case lightning effects.
The Element G is equipped with 3 Touchcolor fans to create a strong, dynamic and exciting atmosphere to stimulate gamers with an ambience that can be in tune with their respective gameplay.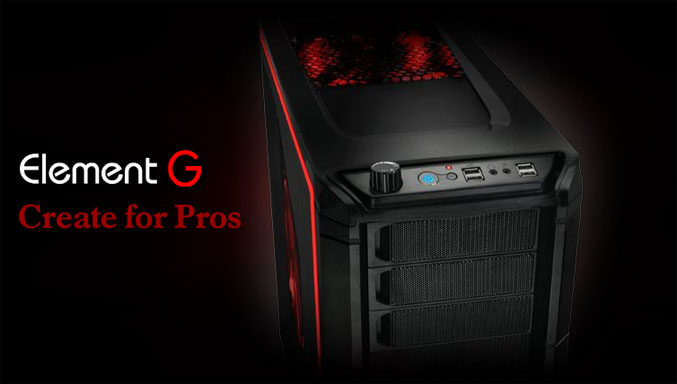 Thermaltake's latest Element G chassis was designed with five key factors in mind: Gaming, Glitz, Gradation, Gigantic, and Glaciation.
Gaming
– The exclusive Colorshift Fan offers 6 color changing patterns for optional gaming anbience.
Glitz
– A total of three enlarged Colorshift fans create a most eye-catching appearance.
Gradation
– External fan speed control for stepless adjustable from performance mode to silent mode.
Gigantic
– Massive storage capability with 7 x 3.5"and 2 x 2.5 HDD or SSD bay for maximum expandability.
Glaciation
– Excellent thermal performance with for a glacial airflow.
The Element G is ideal for those looking for a highly exclusive chassis, taking in account various and varying gaming environments. Its vivid experience and adjustable fan speed and LED color schemes offer an experience of its own never seen before.
Source: Thermaltake