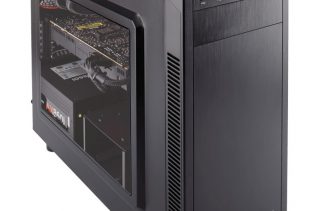 The arrival of more and more gaming micro-ATX motherboards has allowed the easy creation of small-sized gaming computers that offer...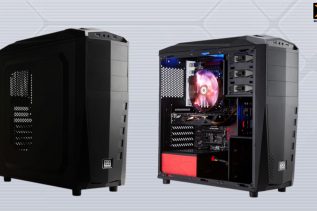 The Taiwanese maker of PC chassis, power supplies and cooling solutions Xigmatek has presented its budget-oriented Mach chassis. The new...
Corsair has announced a new computer chassis – the Obsidian 750D – that sits between the Obsidian 800D and Obsidian...
Thermaltake has announced two new PC cases – the Versa G1 mid-tower PC case and the Versa G2 chassis. Completely...
Thermaltake has officially introduced its new  Overseer RX-I PC chassis, specifically designed for the needs of the gamers....
iBUYPOWER outs a new limited edition Dragon Chassis, designed in conjunction with AMD, featuring NZXT Lexa enclosure and metallic AMD...
Thermaltake has announced their new gamer-oriented PC case and as they claim is "the world's first SideClick EasySwap HDD docking...