Thermaltake, leading thermal solutions provider, is introducing several advanced cooling solutions for the new and upcoming Intel LGA1156 processors, ensuring users have the best choice right from day one.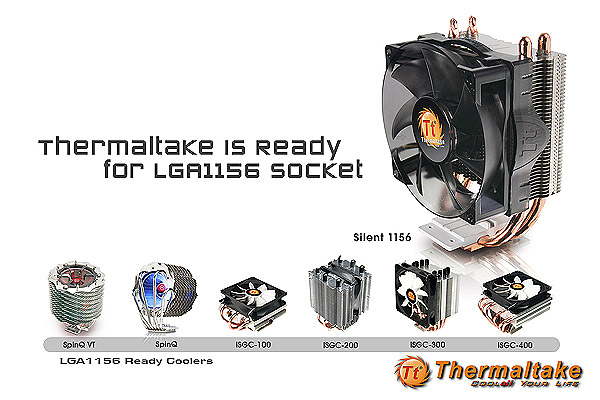 The brand new Silent 1156 CPU cooler from Thermaltake is specifically designed for Intel Socket 1156 processors. Installation to the motherboard is easily done with a convenient push-pin mechanism, which for the user is an entirely tool-free procedure.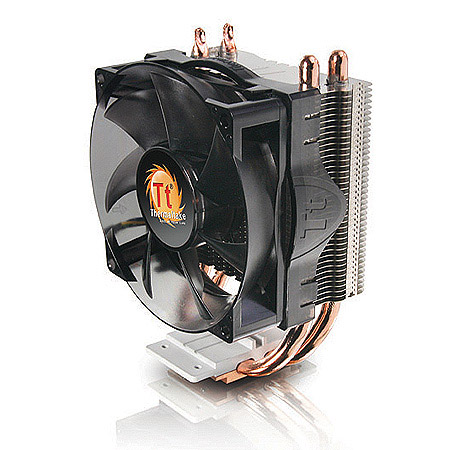 For its silent operation, the 9 cm PWM fan is a treat to the users' ears. Through the PWM function the fan speed is automatically adjusted between 800 RPM to 1700 RPM according to the actual work load of the CPU. Furthermore, the side flow design makes the cooler's air flow an integral part of the overall system air flow inside the chassis. With two 8 mm heatpipes and a mirror copper base heat is transfered away from the CPU to the aluminum fins, dramatically reducing heat development.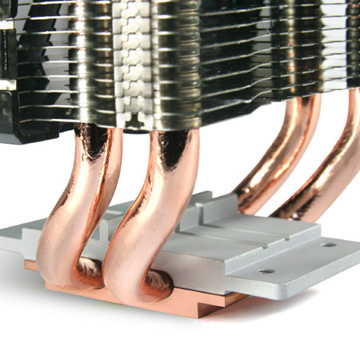 In addition the award winning SpinQ and ISGC series of CPU coolers will be getting an upgrade to also support LGA1156 processors. The ISGC series is particularly catering to users who are concerned about noise and are looking for silent solutions, while the SpinQ cooler ideally combines aesthetics with performance.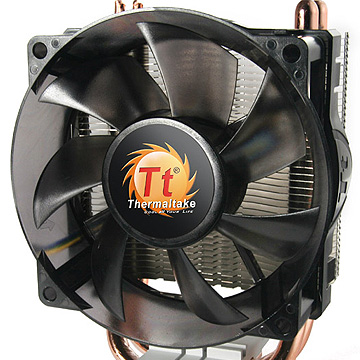 When the Intel socket LGA1156 processors are launched, Thermaltake coolers will be readily available for early adapters seeking for the best CPU cooling solution out there.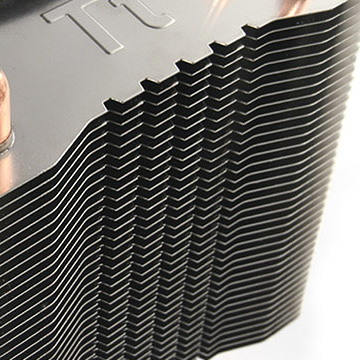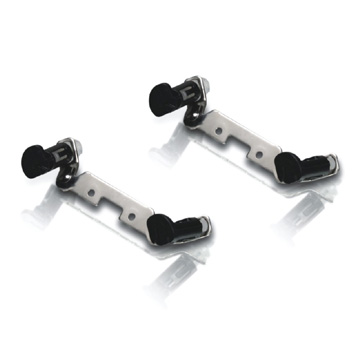 Official Launch Date: August 2009
Source: Thermaltake