VIA Technologies today unveiled the Nano QuadCore L4700 processor, claimed to be World's lowest power quad core x86 processor on the market.
The new VIA's CPU is manufactured using 40nm process, it combines four 64-bit 'Isaiah' cores on two dies, at a speed of 1.2+GHz, with 4MB L2 cache, 1333MHz V4 Bus and a Thermal Design Power of only 27.5 watts. The QuadCore processor features Adaptive Overclocking function, allowing higher clock speeds, VIA VT virtualization and VIA PadLock with dvanced Cryptography Engine which delivers the "world's fastest AES encryption."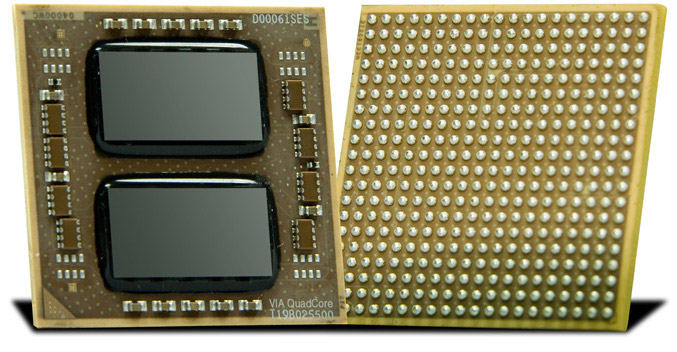 The company claims that their new quad core x86 processor offers enhanced multi-tasking and superb multimedia performance and is 21% more energy efficient than the nearest competitor.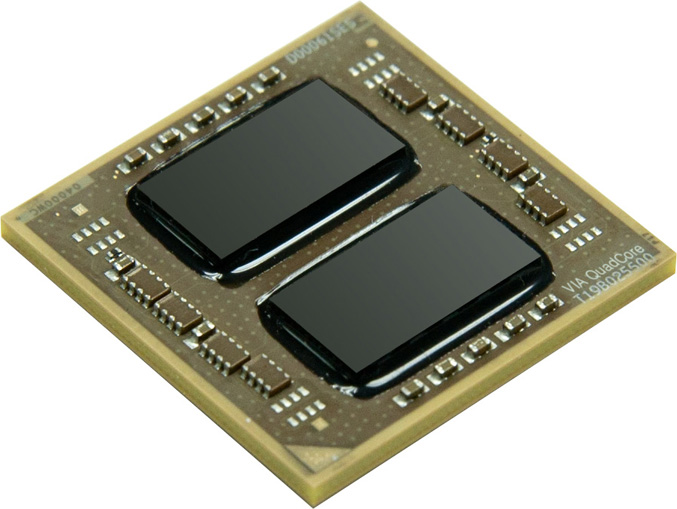 VIA plans to begin volume production  in Q3 2011.
Product Highlights:
Power-efficient architecture
High-performance superscalar processing
Out-of-order x86 architecture
Efficient floating point unit (2 clock SP multiplies)
Advanced multi-core processing
Native support for 64-bit operating systems
Hardware virtualization support
Advanced power and thermal management
AES hardware security features
Secure Hash Algorithm: SHA-1, SHA-256, SHA-384, SHA-512
Pin-to-pin compatibility with VIA processor range