WD® today announced that it has commenced volume shipments of its 9.5 mm high, 2.5-inch notebook hard drives with 640 GB capacity. The WD Scorpio® Blue™ 640 GB hard drives utilize 320 GB-per-platter technology and are designed for mainstream notebook computers. The WD Scorpio Blue 640 GB is the highest capacity 2.5-inch hard drive available today in the industry-standard 9.5 mm, 2-disk form factor.
The new WD Scorpio Blue 640 GB drive has a 30 percent reduction in overall power consumption from the previous generation WD Scorpio Blue drive to achieve best-in-class power and performance1, making it an ideal solution for notebook computers and other portable devices that require extended battery life and cool, quiet operation.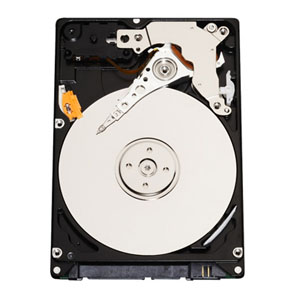 "WD continues to provide the market with industry-leading capacity points so consumers and business professionals can take advantage of the ever increasing need to store rich media content, such as high resolution photos, HD videos and music," said Jim Morris, WD's vice president and general manager of client systems. "Our industry-leading power efficiency, achieved without compromise to performance, is a further example of the added features and value that our customers have come to expect from WD."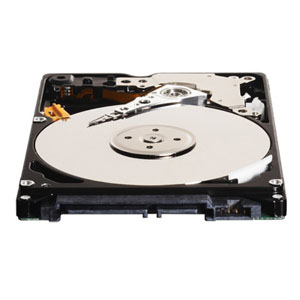 Features of the WD Scorpio Blue include:
WhisperDrive™ – WD's exclusive WhisperDrive technology combines state-of-the-art seeking algorithms to produce one of the quietest 2.5-inch drives available;
ShockGuard™ – Leading-edge ShockGuard technology combines firmware and hardware advancements to meet the highest combined shock tolerance specifications required for mobile and notebook applications; and,
IntelliSeek™ – A unique feature, IntelliSeek technology calculates optimum seek speeds to lower power consumption, noise and vibration. For a demonstration on IntelliSeek, visit the WD Web site at http://www.wdc.com/en/flash/index.asp?family=intelliseek.

Price and Availability
WD Scorpio Blue 640 GB (model WD6400BEVT) hard drives are shipping now through select distributors and resellers. Manufacturer's Suggested Retail Price (MSRP) for the WD Scorpio Blue 640 GB is $149.00 USD. WD Scorpio Blue hard drives are covered by a three-year limited warranty. More information about WD Scorpio Blue mobile hard drives may be found on the company's Web site.
Source: WD