WD announced two new mobile hard drives that reach new capacity extremes. The highlight is a one terabyte model – the industry's highest-capacity 2.5-inch drive available. Industry-leading 333 GB-per-platter technology enables the new WD Scorpio® Blue™ SATA 2.5-inch hard drives to offer mobile storage device and notebook users an enormous 1 TB capacity. A 750 GB WD Scorpio Blue model also will be available.
The WD Scorpio Blue 750 GB and 1 TB hard drives have a 12.5 mm form factor1 and are ideally suited for use in portable storage solutions, such as the newly released My Passport™ Essential™ SE Portable USB Drives. Other applications include select notebooks and small form factor desktop PCs, where quiet and cool operation are important. Both WD Scorpio Blue drives deliver high-performance with a 3 gigabits per second (Gb/s) transfer rate.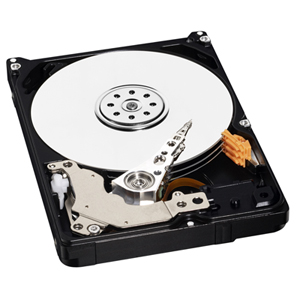 "The convergence of the growing mobile computing and digital media trends produces demand for desktop-like capacities in portable devices," said Jim Morris, senior vice president and general manager of client systems at WD. "Our new WD Scorpio Blue drives enable people to take even more of their digital collections with them wherever they go and, realizing the value of their data, back up their notebooks on their My Passport drives."
WD Scorpio Blue hard drives offer high-performance, low power consumption and cool operation in portable applications. They are designed with WD features to be reliable and shock resistant while also delivering industry-leading capacity and performance.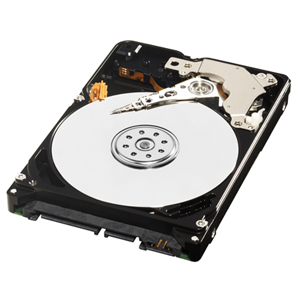 WD Scorpio Blue Features
WhisperDrive™ – WD's exclusive WhisperDrive technology combines state-of-the-art seeking algorithms to produce one of the quietest 2.5-inch drives available.
ShockGuard™ – Leading-edge ShockGuard technology combines firmware and hardware advancements to meet the highest combined shock tolerance specifications required for mobile and notebook applications.
SecurePark™ – Parks the recording heads off the disk surface during spin up, spin down and when the drive is off. This ensures the recording head never touches the disk surface, resulting in improved long-term reliability due to less head wear and improved shock tolerance.
Price and Availability
WD Scorpio Blue 750 GB drives (model WD7500KEVT) are available now through select distributors and resellers; the 1 TB capacity (model WD10TEVT) is available now configured into My Passport Essential SE USB drives. The manufacturer's suggested retail price (MSRP) for the WD Scorpio Blue 1 TB drive is $249.99 USD and for the 750 GB version it is $189.99 USD. WD Scorpio Blue hard drives are covered by a three-year limited warranty. More information about WD Scorpio Blue mobile hard drives may be found on the company's Web site here
Source: WD