Panasonic has announced the DMR-BW880EBK and DMR-BW780EBK DIGA Blu-ray Disc recorders, which feature twin HD terrestrial tuners or satellite tuners and enable users to record digital broadcasts in full-HD quality.
Both,  the DMR-BW880EBK and DMR-BW780 features Twin HD Terrestrial Tuner compatible with Freeview+HD, 500GB/250 HDD for storing, support 7.1-channel output, VIERA CAST functionality, Ethernet Port, DLNA compatibility and also come with an SD memory card slot for viewing images captured with an HD camcorder or digital still camera. By connecting the DMR-BW880/BW780 to the Internet, VIERA CAST lets the user view videos on YouTube, Web-based photos on Picasa, stock information on Bloomberg, news on Tagesschau as well as the weather forecast. BD-Live also allows Blu-ray Disc™ bonus content to be downloaded and Internet games to be played.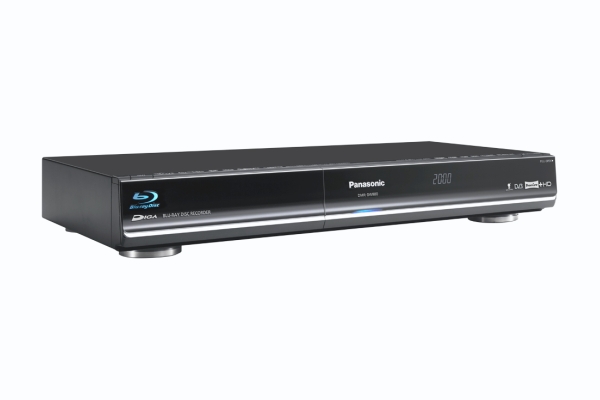 The twin HD tuners allows you to record two digital broadcasts simultaneously or to watch one programme, while recording another.
The new Blu-ray are expected to become available at the end of June.