Patriot Launches Box Office All-In-One HD Media Player

Patriot Memory, a global pioneer in high-performance memory, NAND flash and computer technology, today introduced the new Box Office all-in-one High Definition media player.
Patriot has simplified playing and accessing your digital library, bridging the gap between your digital media and your Home Theater. The Patriot Box Office offers an easy way to play your digital media stored on USB storage devices, on a network device, or using an optional internal 2.5″ Hard Disk Drive (HDD). Box Office becomes the digital media hub tying everything together into one simple, easy to use high definition media experience. Patriot has also increased the competitive value of their Box Office by including an HDMI 1.3 cable. Simply connect the HDMI cable from the Box Office to an HD ready display, and gain immediate access to your digital media collection, streamlining your ability to access content that before was a multi-step process.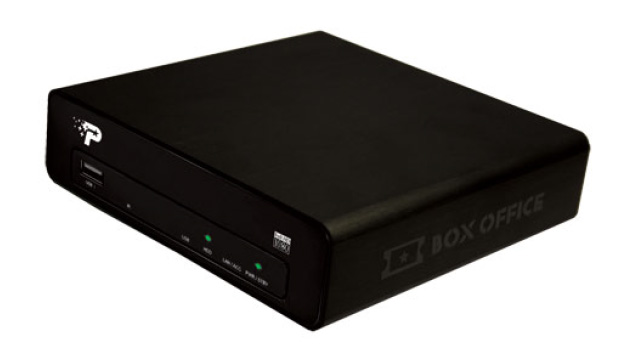 "Patriot's Box Office brings the digital revolution to the home audience," says Jack Chen, Patriot's Business Development Manager. "Contrary to some popular media devices in the market, the Box Office is simply an all in one solution combining high definition media play back, file copy/ move/ transfer capability between sources, P2P download management, industry's leading video preview function, and even compatible for internet video streaming with 3rd party software."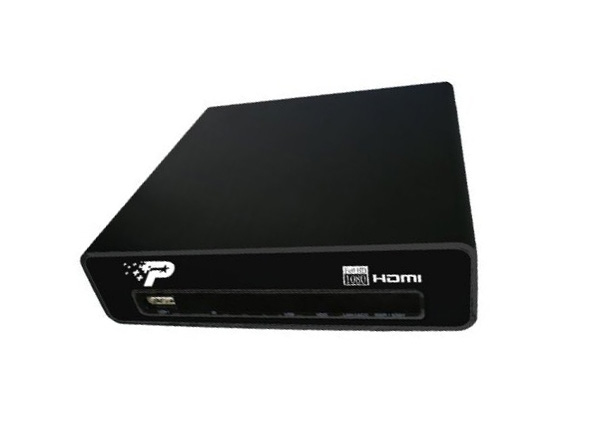 Features
Supports Full HD-video playback up to 1080p
Supports Dolby® Digital and DTS™ surround sound
Expandable internal storage via 2.5" SATA SSD/HDD
Supports video playback via UPnP network streaming
Browse for shared videos, photos and music from networks and USB
Flash Drives and USB external storage
Supports file transfer between HDD, USB, Network PC and NAS
Built in P2P file download management
File formats supported
Audio Decoding – WMA, MP3, Real Audio (RA)
Image Decoding – JPEG, BMP, PNG
Video Decoding

[MPEG-1] MPG/MPEG/DAT
[MPEG-2] MPG/MPEG/VOB/ISO /IFO/TS/TP/M2TS
[MPEG-4] MP4/AVI/MOV
[H.264/AVC] MKV/TS/AVI/MOV/M2TS
[DviX 3/4/5/6, Xvid] AVI/MKV
[WMV9] WMV
[FLV] FLV
[Real Video 8/9/10] RM/RMVB support up to 720p

Subtitle – SRT, MicroDVD SUB, SSA, SUB/IDX
Source: Patriot