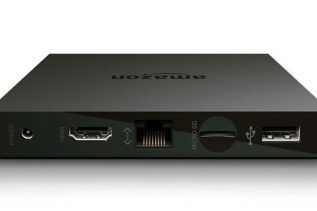 The popular US online retailer Amazon has released a refresh of its Fire TV media player, which was initially released...
The company TiVo Inc has launched their latest set-top box called TiVo Premiere Elite which offers four digital tuners and...
The company HDI Dune has introduced a new line of hybrid media players which along with the functionality to play...
AC Ryan has announced that next month will release two new Full HD network media player/recorders which feature Realtek's latest...
KWorld Computer has introduced its newest media player, capable of 1080p video playback as well music and photos....
Patriot Memory updates its Patriot Box Office all-in-one media player with new extras and also rename it to PBO Core....
Creative presents another member of the Pure Wireless family – the ZEN Touch 2 Wireless portable music player....