Samsung has announced a new addition to its Galaxy lineup mobile devices, but this time not a new phones, but portable media players, called Galaxy Players. The pocket device are based on Android OS and are available in 4-inch and 5-inch models (both with 480 x 800 pixels) which make them ideal for games, music, videos, social media and e-books.
Both devices are packed with stereo speakers with Virtual 5.1 surround sound, microphone, Wi-Fi 802.11 b/g/n connectivity, front and rear cameras (including flash on the 5" model) for videoconferencing or photography, support Adobe Flash 10.1 and comes with wide range of usable features like: Skype, Qik applications for VoIP calls over a WiFi, apps for Facebook, Twitter and of course thousands other apps and games from the Android Marketplace. They run Android 2.2 (Froyo) and will be upgradeable to version 2.3 (Gingerbread).
The Galaxy Players support multiple media formats, such as DivX, Xvid, WMV, MPEG4 and H.264, MP3, WMA, AAC, Ogg, and Flac and have 8 GB on-board memory and a microSD slot, for an extra 32GB of storage for your favorite songs, pictures and videos. They are DLNA Certified and support AllShare, allowing you to stream content to and from a PC or television without wires anywhere in the home.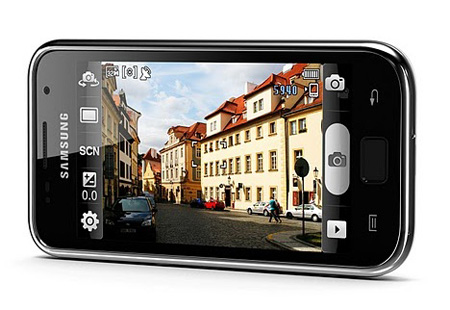 Unfortunately,  there's no word on pricing and release date yet.