NVIDIA Corporation announced that Samsung's new M1 portable media player is powered by the NVIDIA® Tegra™ ultra low-power High Definition (HD) mobile processor, providing the device with a brilliant visual experience.
The M1 player, which Samsung announced will be available late September 2009, offers 720p HD video playback on its Active Matrix Organic Light Emitting (AMOLED) display, wireless mobile games in amazing 2D/3D graphics and advanced audio functionality. The M1 also features an intuitive, Flash-based 3D user interface accelerated by NVIDIA's graphics expertise.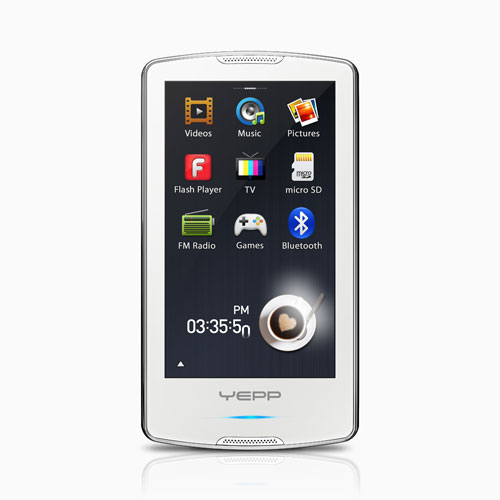 "The Samsung M1 delivers hours of pure entertainment – anytime, anywhere," said Michael Rayfield, general manager of NVIDIA's mobile business. "We worked with Samsung to ensure consumers get incredible HD, a unique UI and excellent battery life."
The Tegra processor, a computer-on-a-chip the size of a thumbnail, has eight individual processors designed to deliver astounding HD performance to mobile computing devices. This includes an HD video processor, an audio processor, a graphics processor, and two ARM cores, which work together or separately to minimise power consumption.
The Samsung M1 uses the following NVIDIA Tegra technology to deliver rich multimedia features:
An HD video processor for smooth, vivid 720p HD video and movie playback
A graphics processor for an intuitive, responsive user interface and excellent 2D/3D graphics for wireless mobile games, applications and photos
An audio processor for advanced audio playback and recording
NVIDIA® nPower™ technology to optimise overall system performance and power
Based on NVIDIA's decade and a half of graphics leadership, the Tegra processor has been engineered over the past five years to bring high performance and low-power capabilities to the next generation of mobile computing devices, such as portable media players, smartphones, smartbooks and tablets.
Tegra processor-based consumer devices are delivering the rich visual experiences that today's consumers crave, with HD video, intuitive 3D user interfaces and great games. There are 50 active Tegra processor-based design projects in the works today.
Source: Nvidia