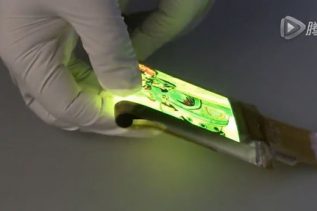 The Chinese company New Vision has surprised makers of OLED displays by demonstrating a prototype of a flexible AMOLED display...
The South Korean tech giant Samsung has prepared a new Galaxy smartphone – the Galaxy Express. The new member of...
Rumors on the Internet have indicated that Samsung will launch its highly expected Galaxy S4 smartphone in April of this...
The Samsung Galaxy S III is the latest and greatest smartphone coming out of Samsung but the Korean company has...
While the Samsung Galaxy M Style has been available through carriers and mobile phone operators for quite some time now,...
US customers will be able to enjoy the new Samsung Galaxy Tab 7.7 starting March 1. The tablet will be...
Nokia has announced that the white version of the Lumia 900 smartphone will not be restricted to certain markets only...