AbsolutelyNew, Inc., the company that partners with innovators to bring their best ideas to market, today announced that the world's 1 billion+ cell phone users can soon have a breakthrough new device at their fingertips: the ORB™ wireless earpiece ring.
Developed by Hybra Advance Technology, Inc. in partnership with AbsolutelyNew's Science+Technology Division, the ORB is a finger-worn ring that twists open to become a comfortable, secure and sophisticated Bluetooth headset for hands-free calling.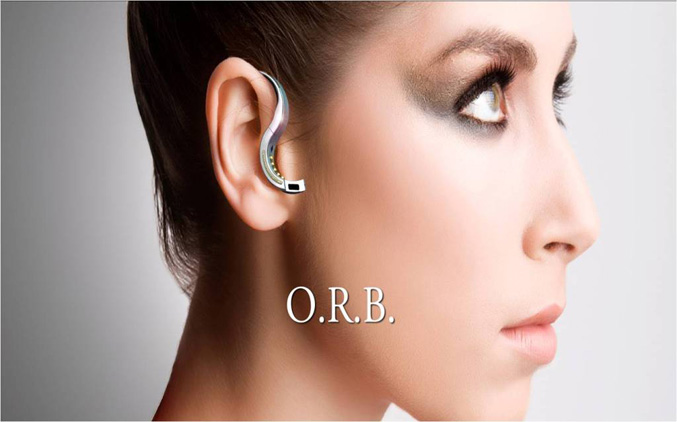 Key details on the ORB:
Harnesses bone conducting technology to deliver high-quality sound without the discomfort of placing a device inside the ear.
The deluxe edition features a FOLED (Flexible Organic Light Emitting Diode) screen to keep caller ID and calendar reminders quite literally on-hand. It also offers voice-to-text for effortless communication without taking the ring off the finger. The base model has no screen or display.
All models deliver class 2 Bluetooth (~30-ft range) in multiple ring sizes.
Hybra plans to start selling its first ORBs in the U.S., Asia, and Europe as early as January 2010, at a suggested retailer price of $129 USD for the base model with premium aluminum housing. Deluxe edition Orbs with displays will launch as early as April 2010, at a suggested retail price of $175 USD.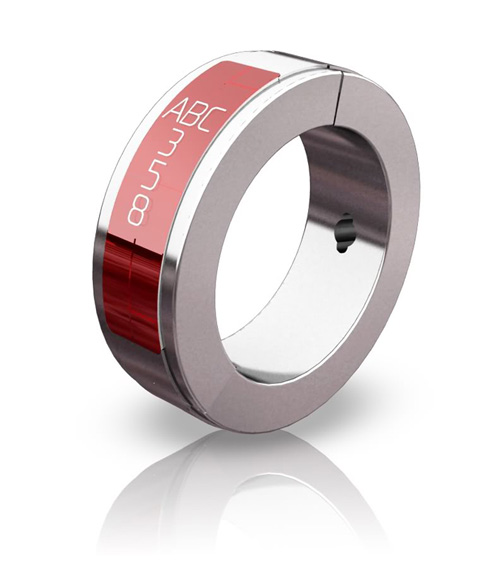 The designers are also planning limited edition models featuring decorative gemstones, to be priced based on the value of the gemstones. (Yes, Paris, we've got yours reserved.)
"AbsolutelyNew's Science+Technology Division is committed to helping innovators achieve the potential of their ideas," said Richard Donat, AbsolutelyNew's CEO. "We're pleased we were able to assist the ORB inventors in a number of ways so they can move to launch next year."
"The [AbsolutelyNew] team found us global strategic partners essential to developing our product, while undercutting previous manufacturing costs and reducing lengthy development time," said Hybra co-founder Ryan Wells.
Source: AbsolutelyNew