DubMeNow, the patent-pending technology that allows you to instantly exchange (via text or email) contact information (email, phone, company, address, title, etc.) from mobile phone to mobile phone, is now available on all US based phones. DUB loads contact data directly into the user's mobile address book and automatically updates their address book whenever the contact's information changes.
The Best Way to Exchange and Keep Contact Information Current and Up-to-Date
DUB eliminates the need to swap, save, enter or update any more business card data. You can also 'tag' or note information about the contact and see when and where you met on Google Maps.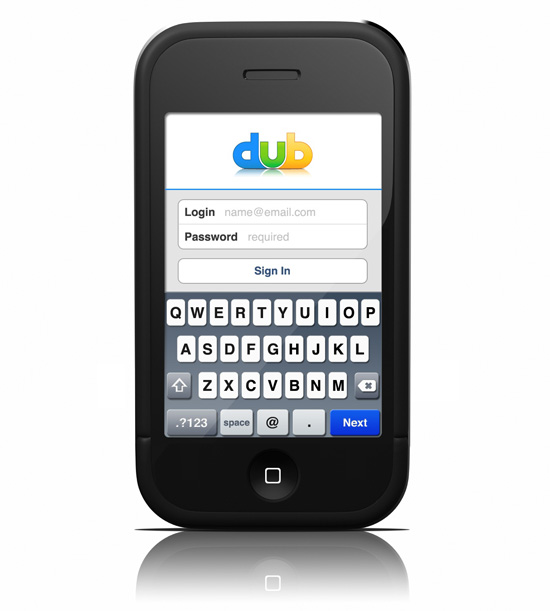 New features include:
DUB ID –your unique username or identifier allowing you to exchange information without having to give out your mobile number or email address.
Group DUB – the ability to exchange contact information with multiple people at once during a meeting, conference, seminar or other large group gathering.
Google Maps – Never forget where you met someone again – this feature loads the location and address where the invite took place into your contact's information.
CRM Integration — Dub now sync's with Salesforce, Microsoft Dynamics CRM, SugarCRM and Siebel.
Twitter – DUB invites displayed on Twitter.
"Our goal was to develop a tool that would allow people to easily keep track of their business and personal contacts," said Manoj Ramnani, Founder and CEO of DubMeNow. "We developed a better way to communicate, network and exchange contact information – eliminating the need to keep track of business cards and then ultimately do something with them."
DubMeNow partnered with Microsoft, Google, Salesforce.com, RIM and LinkedIn on the technology.
"DUB is a tremendous tool and we're excited to have it on Windows Mobile and Microsoft Dynamics CRM platforms. I was impressed with how easily DUB integrated into our environments," said Dave Drach, Managing Director of Microsoft's Emerging Business Team.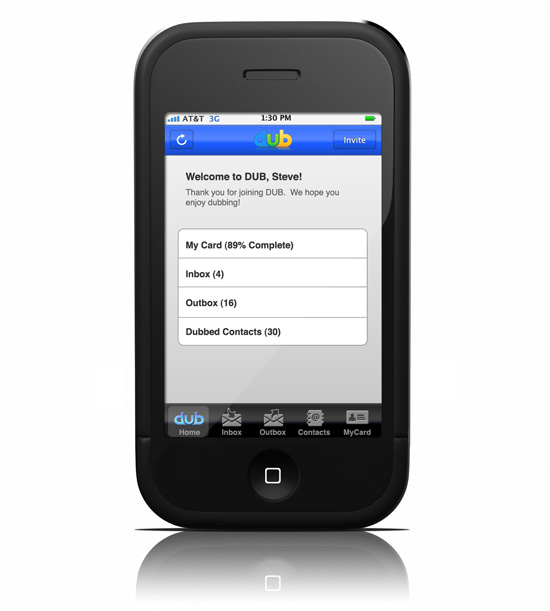 How does DUB work?
Using the DUB application on your mobile phone, simply invite the contact using their email, mobile number or DUB ID. Upon acceptance, your contact data loads directly into their address book and vice versa. DUB syncs with Outlook and CRM applications like Salesforce and Siebel.

The contact data is always kept current. Any changes you make to your DUB card (email, phone, job, address, etc.) are automatically updated to your DUB contacts and any changes your DUB contacts make are instantly updated to your address book. DUB contacts are simply always current.
A feature rich version of DUB is currently available on all smart phones, including BlackBerry, GPhone, iPhone and Windows Mobile. Any mobile phone with text messaging can also use DUB via text messaging.
Media Interested in an interview with DubMeNow principles should contact Lahne Mattas at 703-448-0000 x231 or email press@dubmenow.com.
About DubMeNow
DubMeNow, Inc is a privately held company headquartered in Vienna, VA. Dub is an extremely convenient and innovative mobile solution technology for exchanging business cards and instantaneously managing contact information. Dub provides smart phone users with a quick and easy way to exchange business information using their existing devices. Dub eliminates the time-consuming process of distributing, collecting, inputting and managing traditional business cards and adds capabilities that add value for users of all types.
Source: Press Release