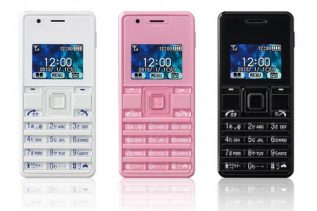 The Japanese telecommunications provider Willcom has announced the Phone Strap 2 WX06A, which it claims is the world's smallest and...
At the Mobile World Congress in Barcelona, Spain Nokia has announced the launch of three new Asha phones....
The Korean company has obviously been working hard to distinguish itself from the competition and to offer something really new...
Nokia today revealed two new phones, but this time from their Symbian 30 line and presented as the most affordable...
The Canadian luxury phone designer Mobiado, has revealed its new hand made beauty – Professional 105 Damascus phone....
LG Electronics today announced its new touchscreen phone LG Mini (LG GD880),  which LG claims that it is the smallest...
Samsung Mobile and T-Mobile USA, Inc. announced the upcoming availability of the Samsung Behold II Android powered phone . The...