Mark Zuckerberg&Company has introduced a new mobile app, which as they say "simplifies how messaging works" and will  allow to you send and receive messages in a new faster way.
Facebook's new standalone Messenger app delivers your messages to your friends and groups through notifications and texts, and will allow you to share your location and see where your friends are, as well as to upload photos. Messages are delivered instantly and you can send them to friends or anyone in your mobile contacts, and to check all your conversation history if needed.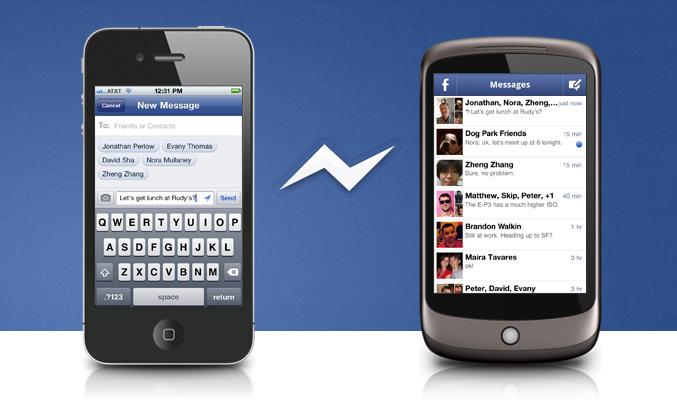 The Facebook Messenger app is now available for iPhones and Android smartphones from App Store and Android Market.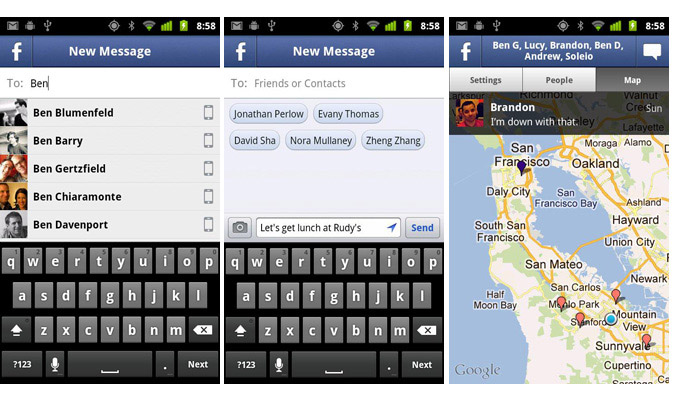 Source: FaceBook Blog