In Barcelona last night INQ Mobile won the GSMA's award for "Best Mobile Handset or Device" for its INQ1 Social Mobile. This award is the most coveted and fiercely contested prize in the mobile industry and is given to a device with the combination of design, technical excellence and functionality that comes together to position a product at the top of its market. The INQ1 won the award over four other shortlisted contenders including the Nokia E71, T-Mobile G1, RIM BlackBerry Storm and LG KS360.
INQ Mobile, a new Hutchison Whampoa company, is creating a category of consumer devices that put social networking, email and instant messaging at the heart of innovative mass-market mobiles. The company launched the INQ1 in October of 2008 and it became known as the world's first Facebook phone.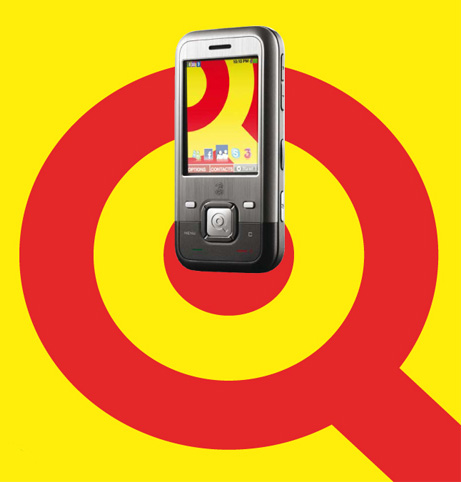 "INQ Mobile was formed by Hutchison Whampoa as part of a two-fold 3G strategy; to maximize the user experience of wireless broadband through extensive high-speed coverage and a flat rate data plan and to create innovative yet affordable devices. The way people communicate has evolved, but mass market devices have remained anchored to just voice and text. INQ set out to change this. We created a new mobile device platform that would transform the consumer experience with always-on, easy to use, Internet driven communication services, and we designed it to deliver positive economics to operators," said Frank Meehan, CEO of INQ Mobile. "We are proud of having introduced Social Mobile to the market and very honoured that our first device has received such recognition."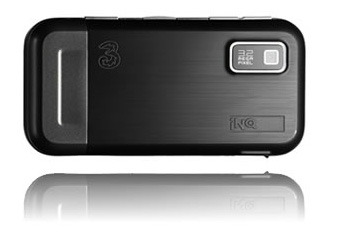 "More than 20 million Facebook users currently access the site through their mobile devices. This number has quadrupled over the last 12 months and we expect it to continue to grow as more people begin to connect with their friends and family through Facebook on innovative mobile devices, like the INQ1," said Henri Moissinac, director of mobile, Facebook. "Congratulations to the INQ team for being recognized for the hard work they put into bringing a standout device to market."
The INQ1 is an HSDPA handset that provides one-click access to fully integrated applications including Facebook, Skype, Windows Messenger and Last.fm. The intuitive navigation offered by the switcher key and menu carousel, along with instant information provided by the home screen widgets and the integrated phonebook, deliver an experience so intuitive that it's easy and fun to stay connected. The INQ1 has a 3.2MP camera that allows for photos to be directly uploaded to Facebook, while preloaded modem drivers mean the handset can double as a plug and play dongle.
"INQ1 is the first device to have unlocked mobile social networking on a mass market handset to this extent, and Qualcomm's integrated chipset technology and BREW software have enabled INQ to meet not only the increasing demands of ever-richer user interfaces, but also the capability to deliver the upload and download speeds that has enabled INQ Mobile to realise the potential in mobile social networking. Qualcomm is proud to have played a role in the development of the INQ1 device that is being recognized by the GSMA, an exceptional accomplishment," said Enrico Salvatori, SVP and General Manager, Qualcomm Europe.
More about INQ Mobile
INQ Mobile is a standalone company wholly owned by Hutchison Whampoa Limited. INQ Mobile is the maker of the INQ1, the world's first Social Mobile to integrate email, IM and social networking in an intuitive way. INQ draws on the strengths of its parent company, which made an early investment in global 3G networks based on a fundamental belief that 3G changes the way people communicate and was formed to address a growing need for advanced mobile internet handsets from operators across the world. For more information visit: www.inqmobile.com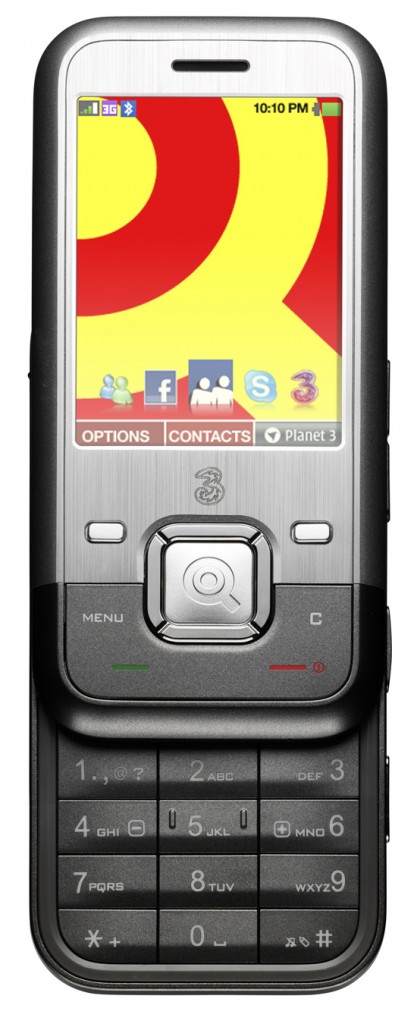 Source: Press Release