The Japanese company KDDI has introduced a new and rather strange mobile phone dubbed Infobar C01. The new device will be sold in Japan only, for now, with possible market appearance around the world later on.
The new device continues the Japanese tradition of designing and selling some odd looking phones – the Infobar C01 comes with an elongated body and a keypad coupled with eye-catching colors. The operating system used is Android 2.3 Gingerbread.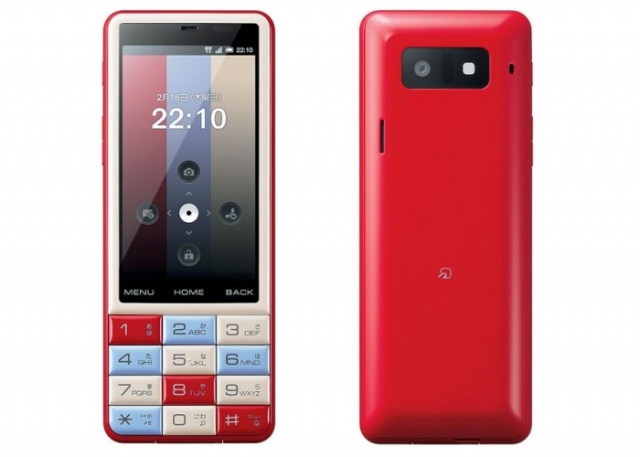 Other specs include a 3.2-inch screen with 480×854 pixel resolution, 8 MP CMOS camera, digital TV tuner, e-wallet, infrared, USB, microSDHC ports, Bluetooth 3.0+EDR with overall weight being 106 grams.
Source: Phonearena