OmniVision Technologies, Inc today has announced the launch of a 12.6-megapixel RAW CMOS image sensor for advanced mobile applications and smartphones,  which is capable to capture high-resolution stills and 1080p videos at 60 frames per second with electronic image stabilization (EIS).
The new sensor, codnamed OV12825 is based on OmniVision's 1.4-micron OmniBSI pixel architecture, has an active array of 4,224 x 3,000 OmniBSI pixels operating at 15 FPS in full resolution and includes 4-lane MIPI, LVDS and DVP interfaces. OmniVision claims that the sensor enables best-in-class pixel performance and low-light sensitivity of 650 mV/(lux-sec), the company also adds that the sensor's binning capability further increases sensitivity in 1080p HD video mode at 60 FPS, while still providing additional pixels for EIS, which feature is  not available in the majority of 12-megapixel mobile sensors currently on the market.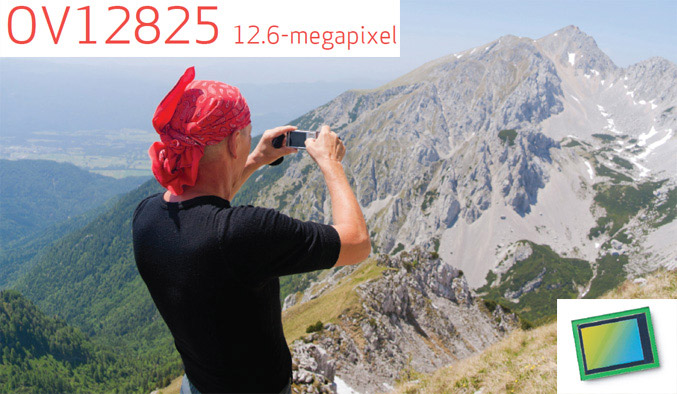 The sensor is currently available for sampling, and volume production is expected to begin by the second quarter of 2011.
Source: OmniVision