OmniVision Technologies has revealed a new image sensor designed specifically for the next-generation smartphones and tablets. Codenamed OV8850, the sensor offers 8 Megapixel (3280 x 2464) resolution and is the first sensor built on a 1.1-micron OmniBSI-2 pixel architecture.
The new 1/4-inch OV8850 CMOS sensor offers "significant improvements in power efficiency and image quality comparable to the company's previous generation chips. OmniVision says that new sensor enables autofocus modules that are 20 percent slimmer than any 8-megapixel module in commercial use today. As for the new OmniBSI-2 pixel architecture, it also further improve the peak quantum efficiency in all color channels by 20 percent and low-light sensitivity with 35 percent.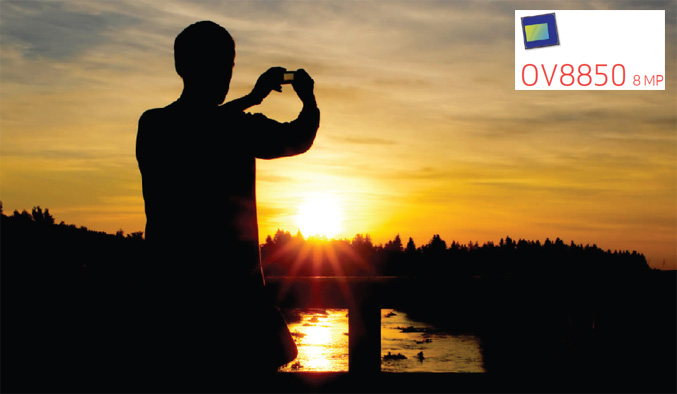 The OV8850 also offers on-chip temperature sensor, two phase lock loops, context switching, 4 Kbits of one-time programmable memory, lens shading correction, and alternate row exposure for high dynamic range (HDR) video and still image capture, plus an integrated scaler which allows the camera to maintain full field of view in 1080p/30 high-definition (HD) video and preview modes and provides additional adjustable resolution for electronic image stabilization (EIS).
First samples are expected this month, while mass production is expected in the first calendar quarter of 2012.
Source: OmniVision