Alltel Wireless  and Samsung Mobile  announced the availability of the Samsung DoubleTake handset in Alltel retail stores and online at alltel.com. 
The Samsung DoubleTake is available in bold red and sleek charcoal gray, features full-color external LCD screen, a sliding full QWERTY keyboard, 1.3 megapixel camera, built in speakerphone, MP3 player, Bluetooth and measures 2.08″x4.25″x.65″.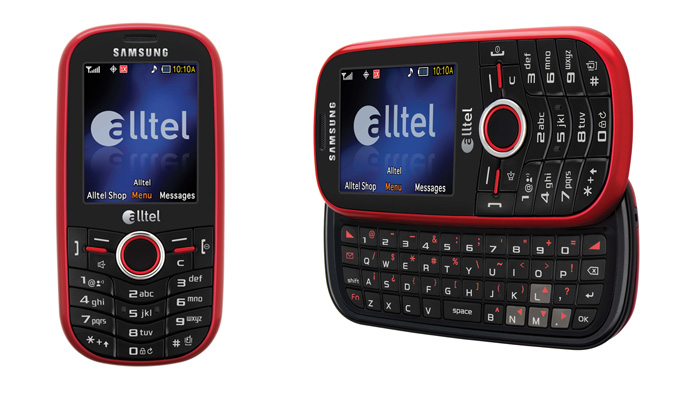 "The Samsung DoubleTake is a user-friendly, affordable phone that allows Alltel customers to stay connected as they beat the holiday rush," said Wendy Michell, Director of Device Strategies for the Alltel Divesture Trust. "If you're always on the go, the Samsung DoubleTake will be the perfect holiday gift."
The Samsung DoubleTake is available for $39.99 after a $50 mail-in rebate with activation of a 1-year service contract on a qualifying rate plan. Alltel is the only major wireless carrier to offer 2-year postpaid handset pricing to those signing 1-year contracts, creating enhanced flexibility and greater choice for customers.