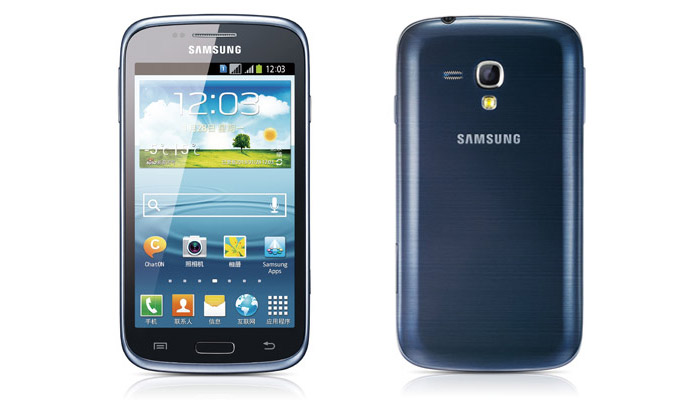 Samsung has launched a new smartphone on the Chinese market that goes by the strange name of GT-I8262D. Sadly as of now it appears to not have any other "Galaxy" name as most other Samsung smartphones but this may change soon, who knows?
Despite its strange name the Samsung GT-I8262D is not a high-end smartphone but we can't say it's a budget offering too. It packs support for two SIM cards and offers a 4.3-inch display at 800 x 480 pixels. Powered by a dual-core Qualcomm MSM8225 processor at 1.2 GHz, the Samsung GT-I8262D sports an Adreno 203 GPU, 768 MB of RAM, 4 GB of internal storage, a microSD card slot (up to 32 GB), a 5 MP rear camera, Wi-Fi 802.11n, Bluetooth 3.0, a dual-SIM slot, Android 4.1 Jelly Bean and a 1700 mAh battery.
The pricing is still unknown though. The smartphone will be available in China as of now but it may see a worldwide release later on.
Source: Androidauthority.com