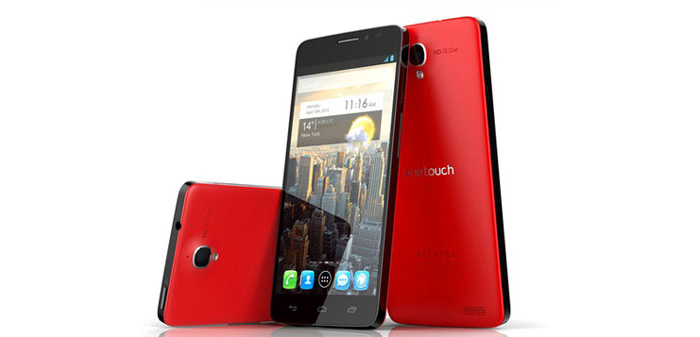 Alcatel is not really a household name when it comes to smartphones but the company hopes to change all this soon enough. Of course such a change will not happen overnight or without a ground-breaking product but in Alcatel's case the company will soon have one such device.
The device in question is called Idol X+ and comes to replace the already launched Idol X high-end smartphone. The new company product will be based on the powerful MediaTek MT6592 processor with eight Cortex-A7 cores on 28 nm technology running at 2 GHz. The cores will be complemented by integrated Mali-450 graphics.
The Idol X+ will also have a 5-inch display that works at Full HD resolution (1920 x 1080 pixels), 2 GB of RAM, 16 GB of internal memory, a microSD card slot, two cameras with one of them being 13 MP and a few other features. Not much else is known about the upcoming device.
Once on the market the new smartphone is expected to sell for USD 350.
Source: Chip Online