Apple has introduced three new accessories for its iPhone 6 and 6s smartphone models that aim to ease users' lives while on the go. The first new Apple product is Apple Lightning to SD Card Camera Reader, while the second and third devices are called Smart Battery Case and Gamevice for iPhone.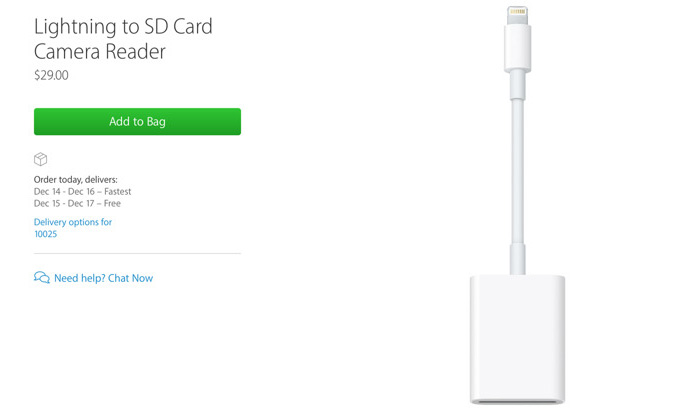 The new Apple Lightning to SD Card Camera Reader is a device that can read SD cards. It supports USB 3.0 speeds when used with the 12.9-inch iPad Pro tablet but in all other cases the transfer speed is limited to USB 2.0. The new card reader is not a universal solution, though – it is optimized for reading photos and videos and that's why when a SD card with such content is inserted the Apple Photo application automatically opens. In addition to this the reader cannot be used for copying files or recording new data. The new reader is now available – the device sells for USD 29 online at Apple's web store.

The new Gamevice for iPhone is a new gaming controller that is fully compatible with Apple's iPhone 6, iPhone 6s, iPhone 6 Plus and iPhone 6s Plus smartphones. It connects to the smartphones via the Lightning port and packs a 400 mAh battery as well as four LEDs. The main idea, behind the device, is to ease people who like to play iOS games on their iPhone handsets. The Gamevice for iPhone is now available for USD 99.95.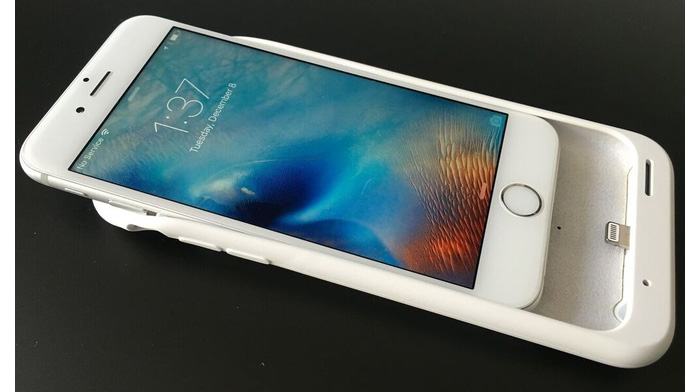 These two accessories have been accompanied by the Smart Battery Case for iPhone 6/6s. This device is Apple's first of this kind and it helps users prolong the life of their iPhone device by offering an external smartphone battery that can power the handset once the battery installed inside runs out of energy. The case is made of soft silicone that protects the smartphone and the battery sits inside. The capacity of the battery has not been specified but Apple says the external battery has enough power to keep an iPhone running for additional 25 hours. In addition the case has an integrated LED that lights up when you are charging the battery with no iPhone inserted – solid green means that the battery is fully charged, while orange indicates that the battery is still charging. The new Smart Battery Case for iPhone 6/6s now sells for USD 99 in the United States – the device is available in two colors – white and gray.
Source: Apple