The Chinese company GeChic has come up with a screen-type device, dubbed On-Lap 1302, that serves as a secondary display for a range of devices including gaming consoles, notebooks, digital cameras and even smartphones.
Measuring 13.3 inches, the new device unfortunately cannot connect directly to an external device without an adapter or a power supply unit. In the case of a notebook, power can be supplied over powered USB, however the setup requires an external battery for a camera or smartphone.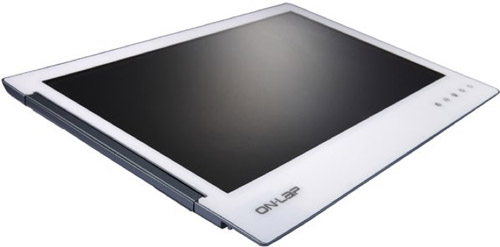 Size-wise the new On-Lap 1302 is just 8 mm thick, supports 1366×768 pixel resolution and includes built-in VGA and HDMI video ports. Apple users can also use the new gizmo but they must have DisplayPort and a separate adapter in order to make the hookup. The display will also work with iPhones using Apple's Digital AV Adapter or Android phones with an MHL to HDMI adapter, although it also uses a proprietary 30-pin adapter.
The new GeChic On-Lap 1302 display is now available online for 230 USD.
Source: Electronista