Google has officially unveiled the next version of its popular Android mobile OS. Codenamed Jelly Bean, the new Android OS comes with a version number 4.1 – which suggests a few improvements here and there. Instead Android 4.1 packs a number of important and very handy improvements, which make Ice Cream Sandwich look a bit obsolete.
For one thing Android 4.1 is entirely about improvements, which made Google create the so-called project Butter. The next Android version focuses on performance improvements, mostly found in the user interface that now feels snappier in pretty much everything you do. This is achieved by making the vsync of the display run constantly at 60 frames per second, which makes the UI feel smooth and soft just like butter. In addition Android 4.1 even anticipates where your finger is and starts drawing from that point to make the UI appear even smoother.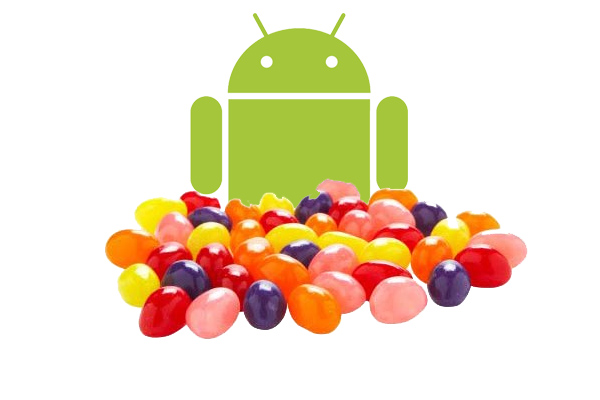 Keyboard typing has also been improved and now features more accurate predictive input as well as an extended dictionary. Another new feature is offline Voice Typing, which means you don't need a connection anymore to use the service and the performance will be affected no more by slow networks.
The enhancements have also touched the camera, the notifications and Google Search. Starting with the notification bar you get a more prominent looking clock and the bar now allows notifications from various apps like Music, Pulse and Gmail to be expanded – thus you no longer need to open the application to see what's going on.
Photo taking has also been improved. Jelly Bean brings new UI gestures and now you can swipe sideways to get to the gallery. To delete images you don't want all you have to do is swipe them off the screen.
Finally – Google Search, which got altered too. Android 4.1 Jelly Bean now supports natural language commands. Google Search now has Google Now too – which is a new function that shows you public transport listings, flight information and sports results.
Android 4.1 Jelly Bean will be officially available in the middle of July this year.
Source: GSMArena