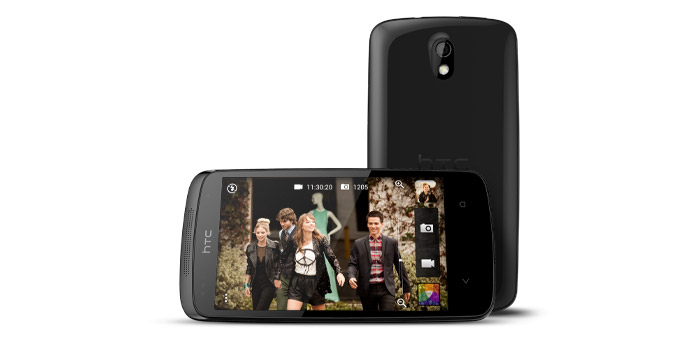 Two months after the launch of the HTC Desire 600 the Taiwanese smartphone maker HTC has announced the Desire 500, which is the junior sibling of the more capable Desire 600.
The new HTC smartphone has a quad-core Snapdragon 200 processor, 1 GB of RAM, 4 GB of internal memory (down from 8 GB in the Desire 600), two cameras – front at 1.6 MP and a rear one at 8 MP and a 4.3-inch display at 800 x 480 pixels. The rest of the specs include Bluetooth 4.0, 802.11n Wi-Fi, a microSD card slot, NFC, HTC Sense 5 and a 1800 mAh battery. All of the hardware is situated in a chassis made of plastic that strongly resembles the HTC One S.
The HTC Desire 500 measures 131.8 x 66.9 x 9.9 mm for total weight if 123 grams. The device is priced at just USD 400.
Source: HTC