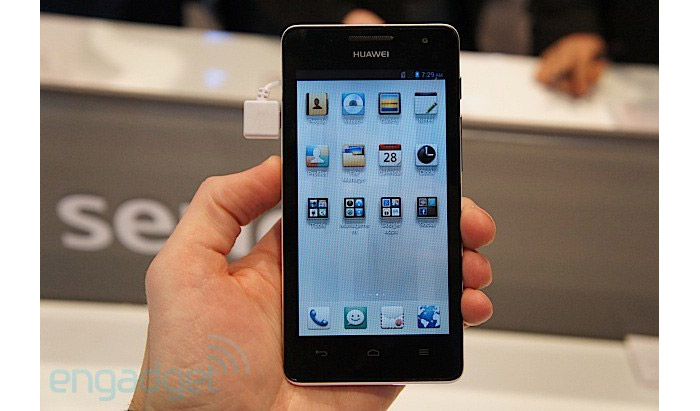 The Mobile World Congress 2013 has started in Barcelona, Spain and as expected a large number of companies will present new devices and gizmos that will command the market of mobile devices at least until next year.
One of these companies is Huawei – at MWC 2013 the Chinese tech giant has unveiled a new mid-range smartphone that goes by the name of Ascend G526. The new device comes in a plastic chassis and sports a 4.5-inch QHD IPS display that works at 540 x 960 pixels. The smartphone will be available in three versions – L11, L22 and L33 – that will be sold around the world depending on the communication methods used.
Inside the G526 hides a dual-core processor that runs at 1.2 GHz, 1 GB of RAM, a rear 5 MP camera and a front VGA camera. The device also supports Wi-Fi and Bluetooth as well as LTE. All this hardware is powered by a 1950 mAh battery. The Ascend G526 runs Android 4.1 Jelly Bean.
Unfortunately pricing was not revealed and this holds true for the release date as well.
(picture courtesy of Engadget)
Source: Geeky Gadgets