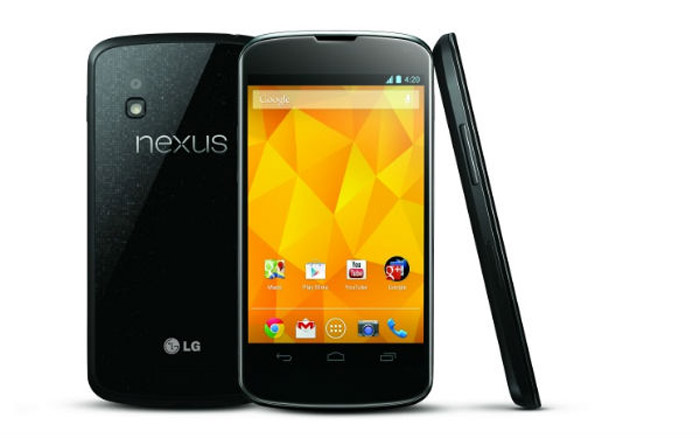 October 29 was the birthday of another Nexus device too – the LG Nexus 4 smartphone. Most of the specs have already been discussed but this does not make the Nexus 4 a less important device – in fact the hardware inside makes it a pretty good smartphone.
The LG Nexus 4 is based on a 4.7-inch True HD IPS+ display that works at 1280 x 768 pixels and offers 320 PPI as well as support for the Zerogap Touch technology. Corning Gorilla Glass 2 protects the display and this makes it extremely durable to scratches and shock. The smartphone is also based on a quad-core Qualcomm Snapdragon S4 Pro processor at 1.5 GHz while the installed RAM amounts to 2 GB.
The smartphone also comes with an 8 MP rear camera and a 1.3 MP front camera. The Nexus 4 will be available in two versions – one with 8 GB of storage and another with 16 GB of storage. A downside is that the Nexus 4 does not come with a microSD card slot for future expansion. To somehow remedy this situation the Nexus 4 offers wireless charging for its 2100 mAh battery (designed to last for up to 15 hours of talk time and 300 hours in standby mode), HSPA+ and NFC. The Nexus 4 will run Android 4.2 Jelly Bean.
As to pricing the Nexus 4 with 8 GB of storage will be available for USD 299 with no contract required. The 16 GB version will cost you USD 349. The Nexus 4 will officially debut on November 13 in selected countries; worldwide availability is expected at the end of November 2012.

Source: Devicebox.ru