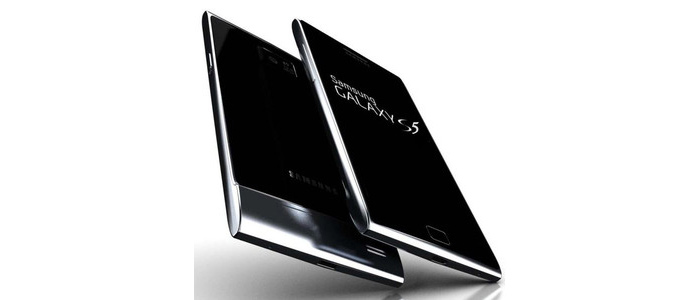 It has been almost a year since the Samsung Galaxy S4 was launched so it's time for something new. The successor of the S4 has long been known not as tech specs but as a name, quite logically called Galaxy S5. Indeed the device will carry this name and since it is about time to be unveiled for the first time more information on this device has become known.
According to the latest unofficial information coming out of Samsung the S5 will be launched in March-April 2014 during an event that will be held in London, the UK. If we are to trust some more unofficial information the Galaxy S5 will also come in two versions depending on the processor used – the first version will come with a 64-bit Samsung Exynos 6 processor with eight cores, while the second version will sport a Qualcomm Snapdragon 805 processor with integrated LTE support. This will also be the first Galaxy S smartphone to come in a metallic chassis instead of all the plastic ones that we have seen until now.
The rest of the rumored specs include a 5.25-inch Super AMOLED display that will work at 2560 x 1440 pixels, a 16 MP web camera and Android 4.4 KitKat. The S5 will be followed in May 2014 by the Galaxy S5 Zoom and in June the S5 family will also get the Galaxy S5 Mini smartphone. Both devices will make use of 4.8-inch Super AMOLED displays at 2560 x 1440 pixels and will run Android 4.4 KitKat.
Source: SamMobile